First shipment of chicken products from Indonesia to Singapore to depart on Wednesday: Agriculture ministry
The first batch to be exported will comprise frozen chicken meat and not live chickens.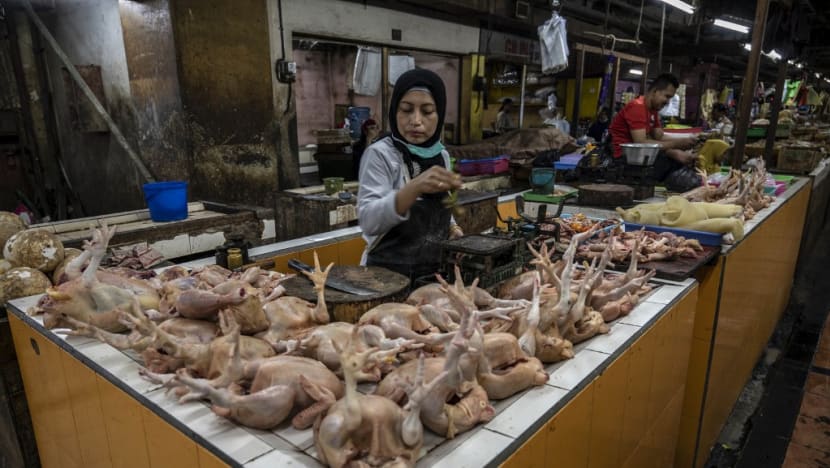 @NivellCNA12 Jul 2022 12:32PM(Updated: 12 Jul 2022 12:32PM)BookmarkWhatsAppTelegramFacebookTwitterEmailLinkedIn
JAKARTA: Indonesia will begin exporting chicken products to Singapore on Wednesday (Jul 13), said a senior official at the Indonesian Ministry of Agriculture.
Mdm Tri Mela Sari, a director at the ministry told CNA that the first shipment will comprise frozen chicken meat, supplied by the Indonesian arm of Thailand-based food conglomerate Charoen Pokphand. The export volume is not yet known.
ADVERTISEMENT
"We will send the first batch of chicken meat bound for Singapore on Wednesday, Jul 13. We will have a press conference at the CPI (Charoen Pokphand Indonesia) office. More details will be announced at the press conference," she said on Tuesday.
According to the Singapore Food Agency (SFA), three companies from Indonesia were given permission to export chicken meat and chicken meat products into the country.
Two of the companies are Indonesian subsidiaries of Charoen Pokphand, while the other is a subsidiary of Indonesian frozen food giant Japfa Comfeed.
Related: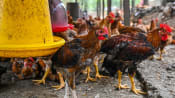 Mdm Mela Sari said on Tuesday that two of these companies are still in talks with their Singaporean counterparts.
"The negotiations are B2B (business-to-business) in nature. How soon the other two (companies) can start sending their chicken products will depend on talks between companies in both countries," she added.