In pictures: The Royal Family at Jubilee celebrations
The Queen has appeared on the Buckingham Palace balcony as part of official celebrations for her Platinum Jubilee.
The 96-year-old monarch was seen watching troops returning from the official Trooping of the Colour ceremony.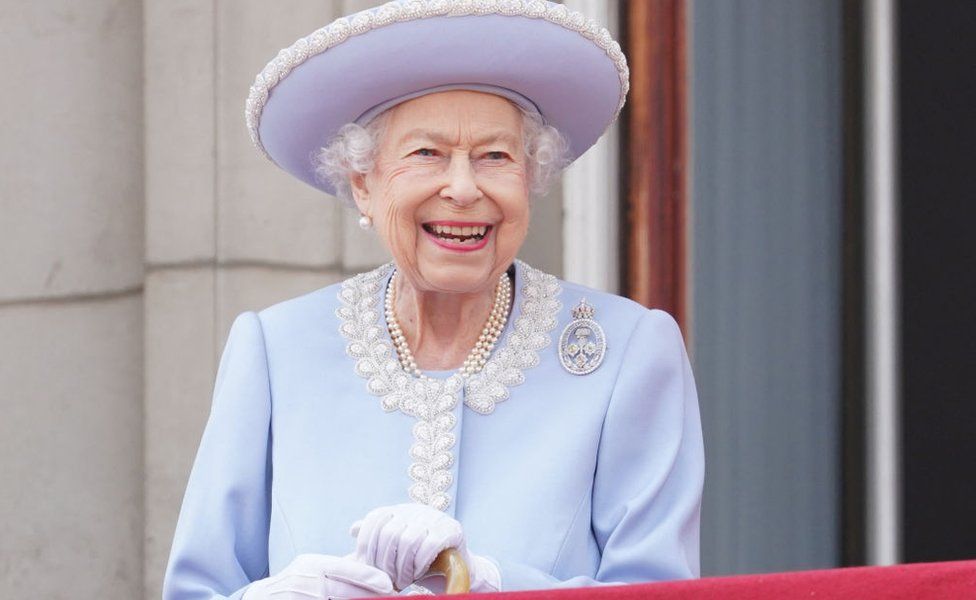 Earlier, members of the Royal Family gathered in central London to attend the parade marking the Queen's official birthday.
Trooping the Colour kicked off four days of celebrations for the Jubilee.
First to appear were Catherine, Duchess of Cambridge and Camilla, Duchess of Cornwall in a horse-drawn carriage – together with Princess Charlotte, Prince George and Prince Louis.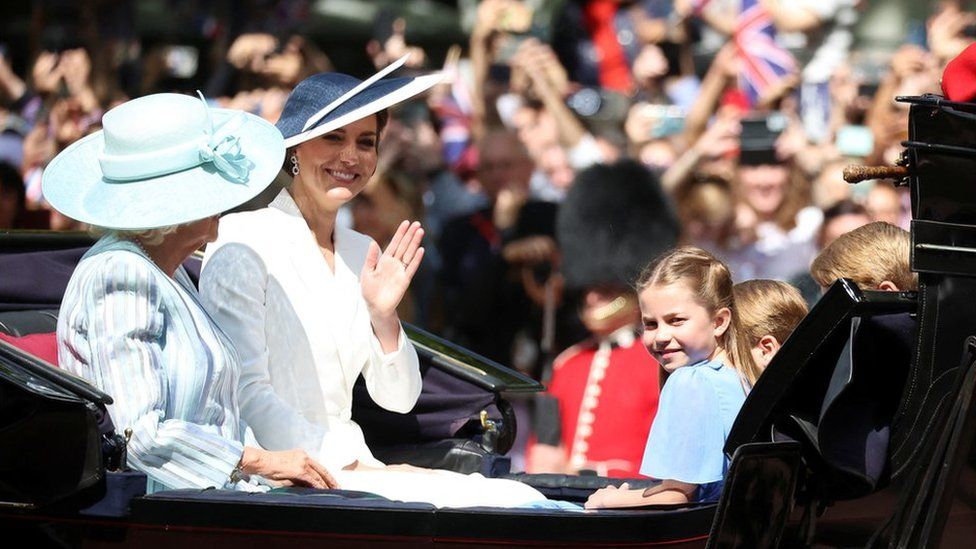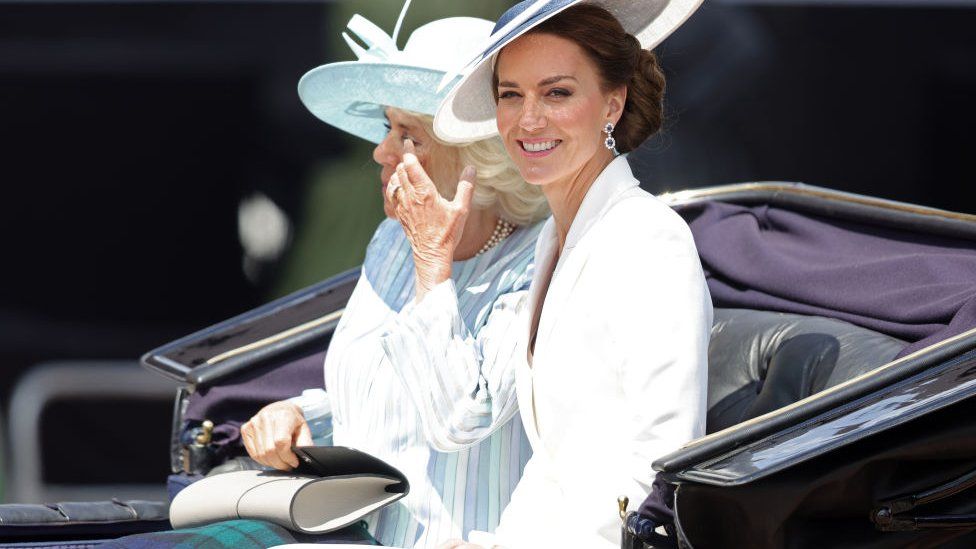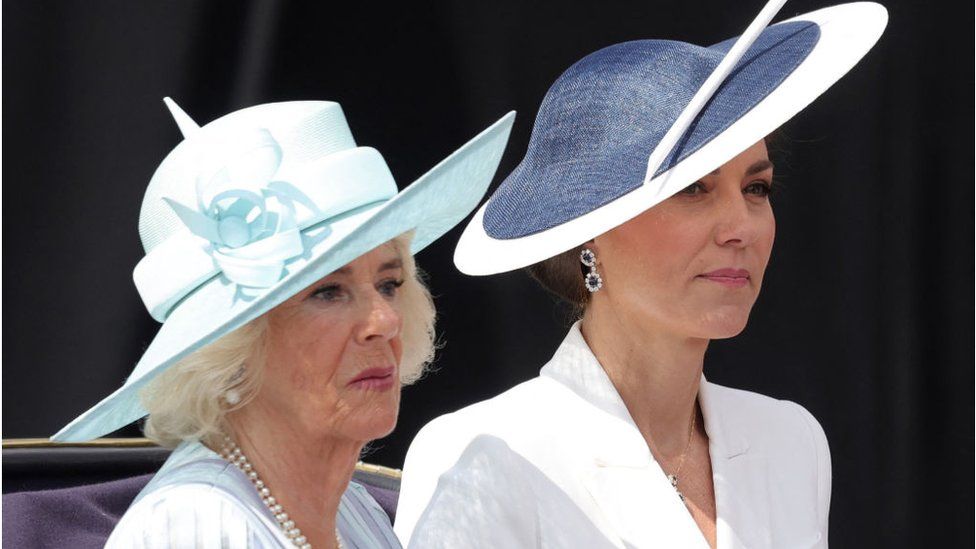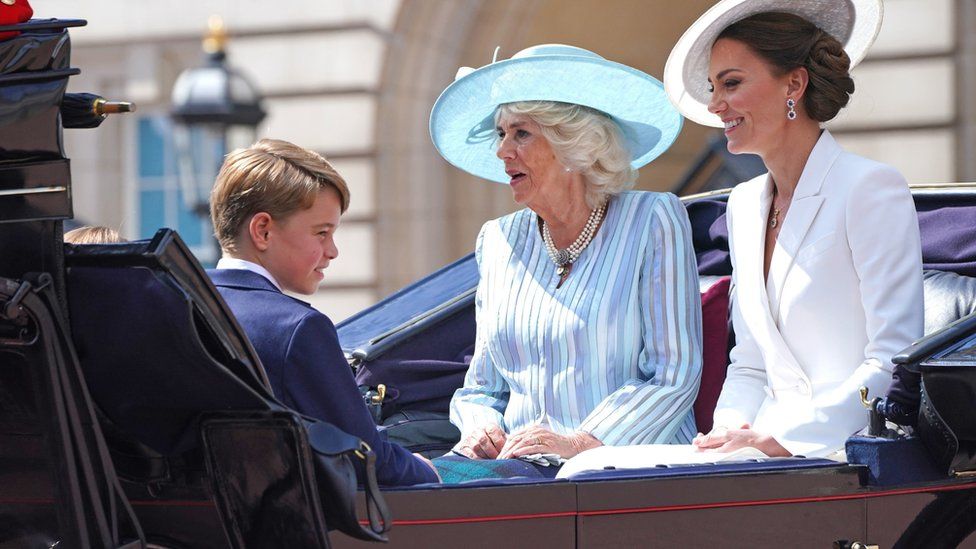 Prince George, Prince Louis and Princess Charlotte are the children of Prince William and Catherine, the Duke and Duchess of Cambridge.https://buy.tinypass.com/checkout/template/cacheableShow?aid=tYOkq7qlAI&templateId=OTBYI8Q89QWC&templateVariantId=OTV0YFYSXVQWV&offerId=fakeOfferId&experienceId=EXAWX60BX4NU&iframeId=offer_0e763acc7b457c03340a-0&displayMode=inline&widget=template&url=https%3A%2F%2Fwww.bbc.com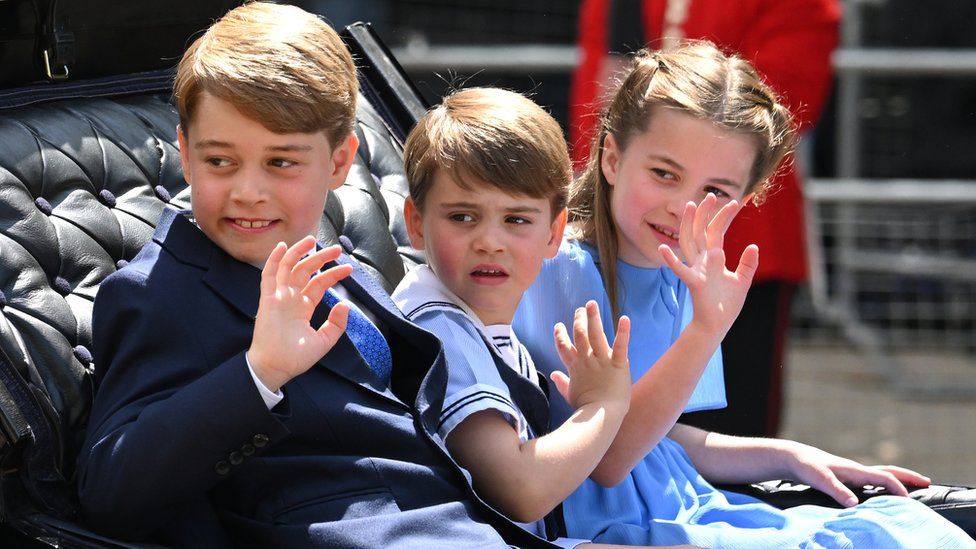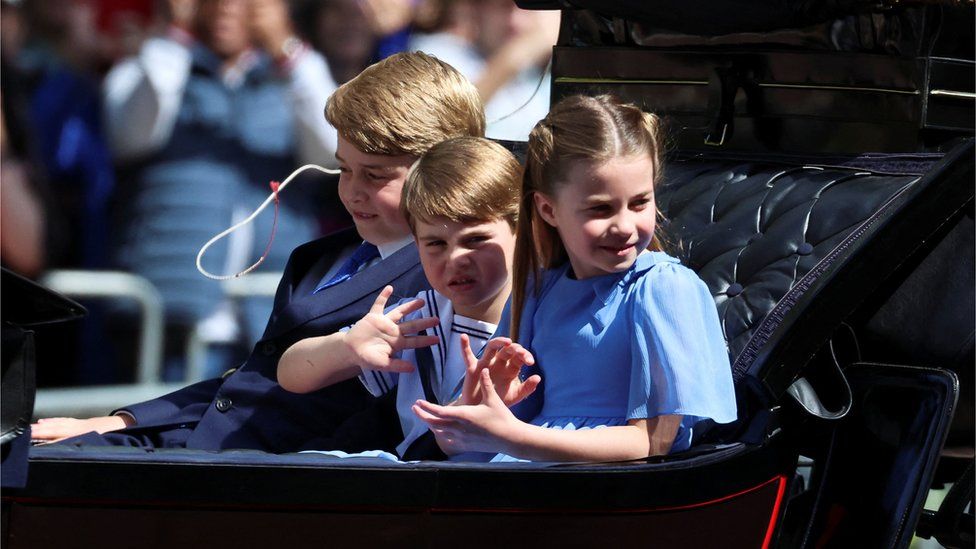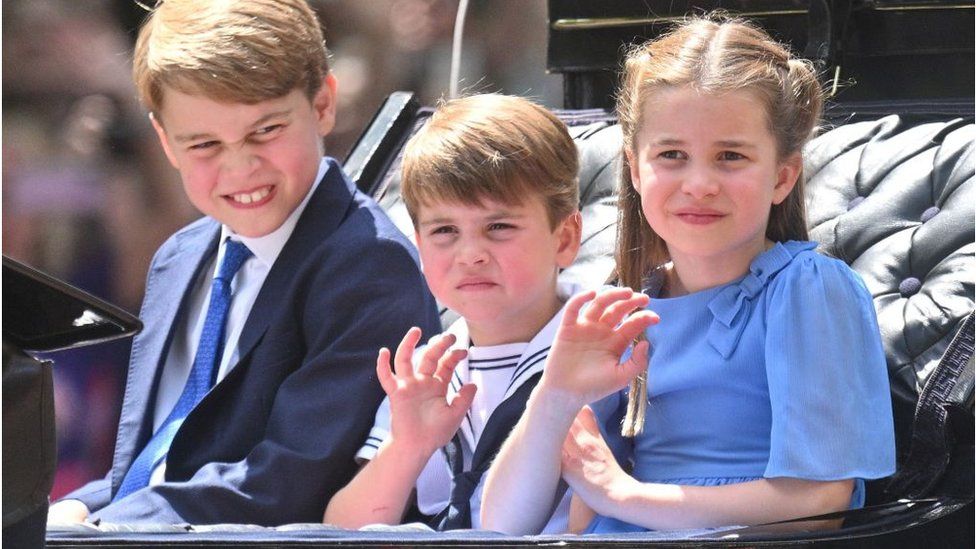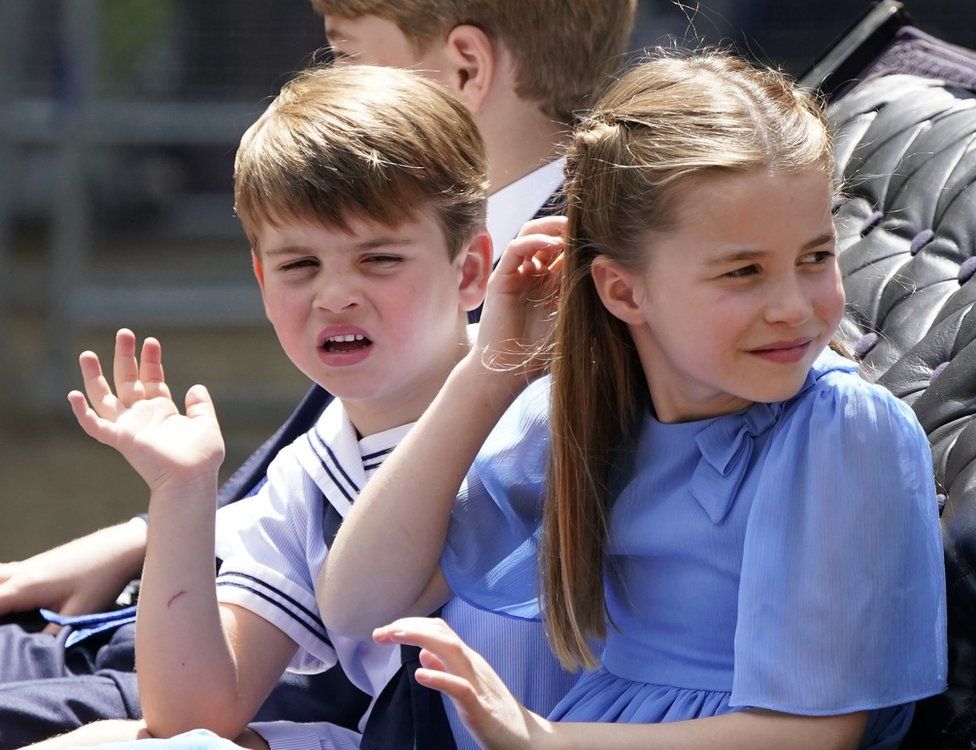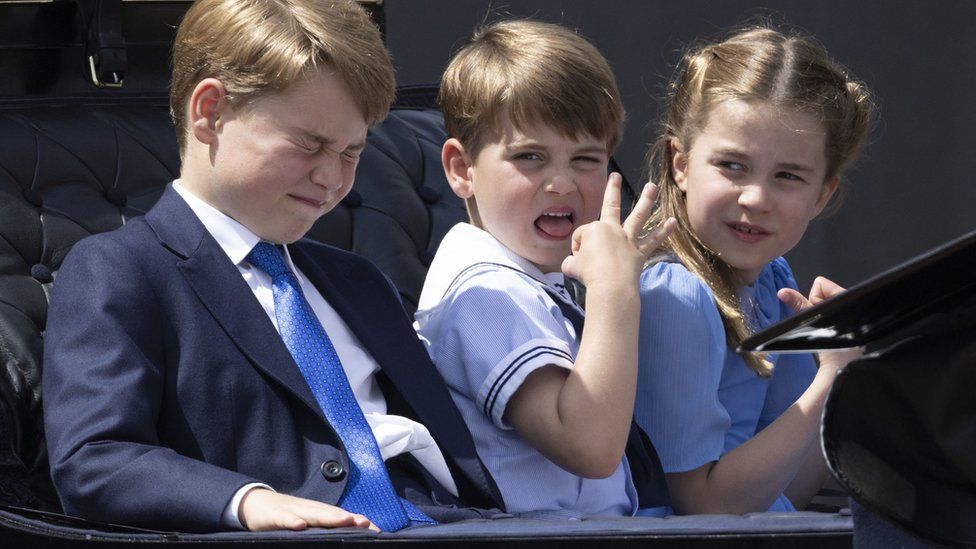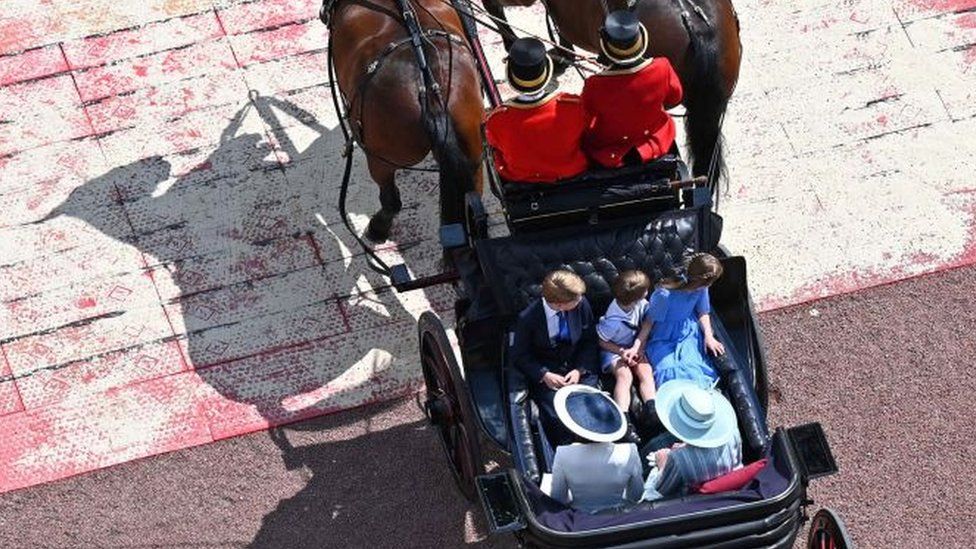 They were followed by Prince Edward and Sophie, Earl and Countess of Wessex, and their children Viscount Severn and Lady Louise Windsor.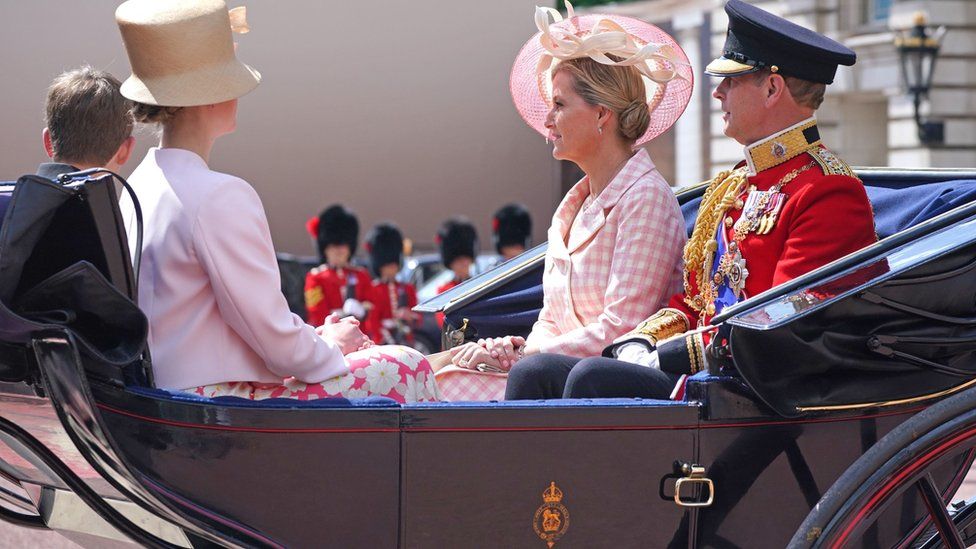 Lady Louise Windsor is 18 and her brother Viscount Severn is 14.
Prince Richard, the Duke of Gloucester and a cousin of the Queen, and his wife Birgitte, Duchess of Gloucester rode to the ceremony in another carriage, alongside Princess Anne's husband, Vice Admiral Sir Tim Laurence.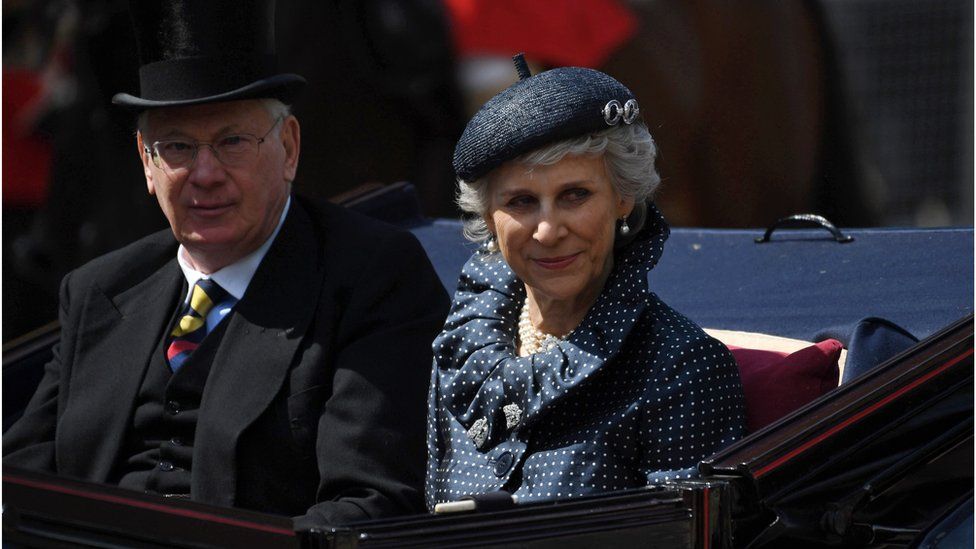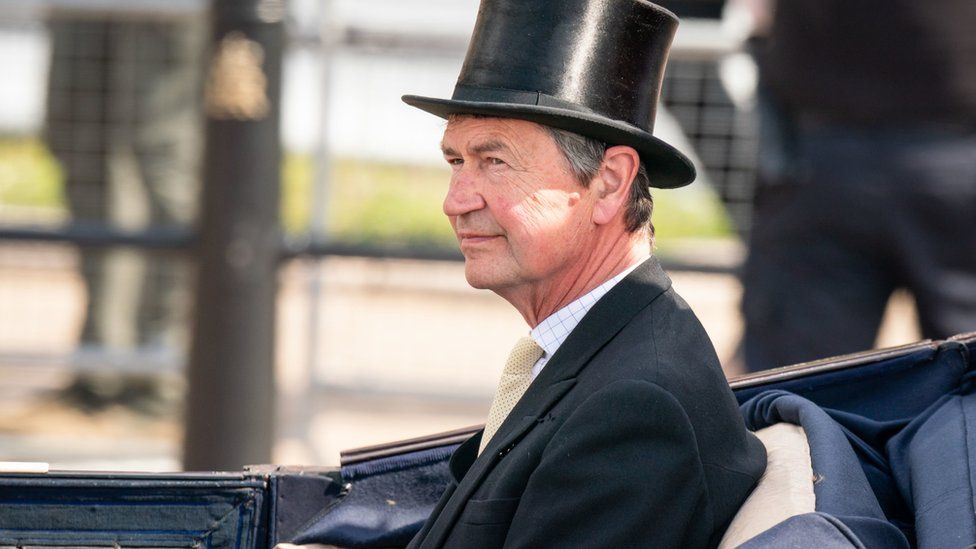 Then Prince Charles, Prince William, and Princess Anne, the Princess Royal, appeared from Buckingham Palace on horseback for their central parts in Trooping the Colour. Prince Charles took the salute from guardsmen and officers at the parade.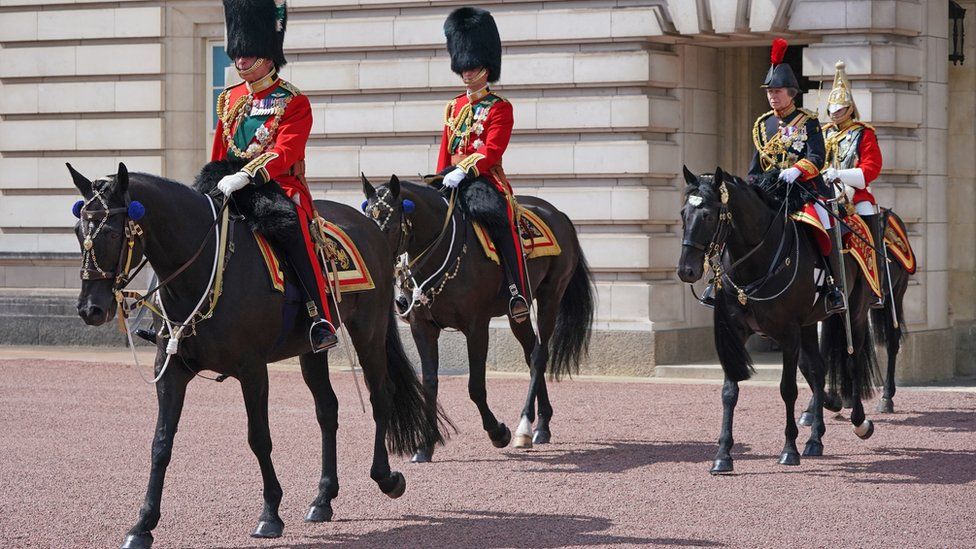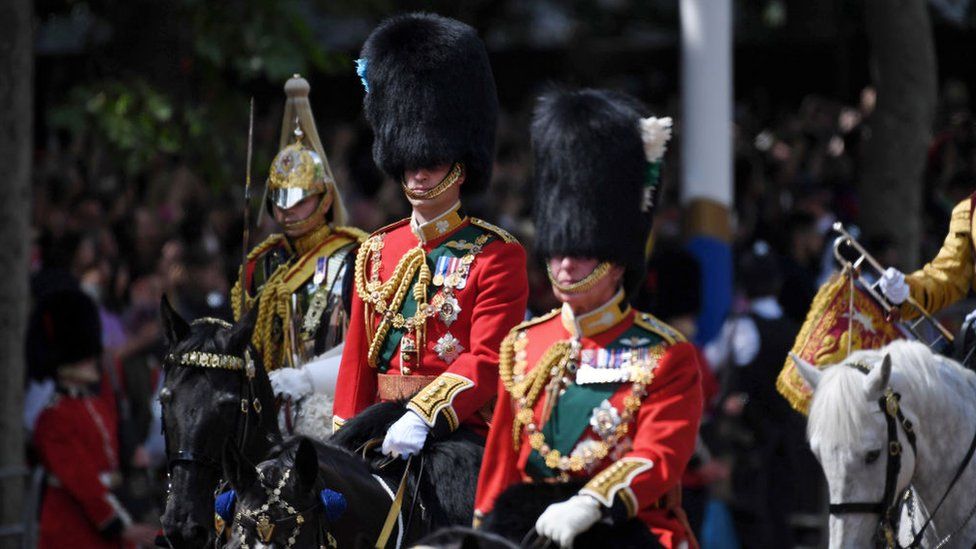 Members of the family, including the children, watched the ceremony from a balcony at Horseguards Parade.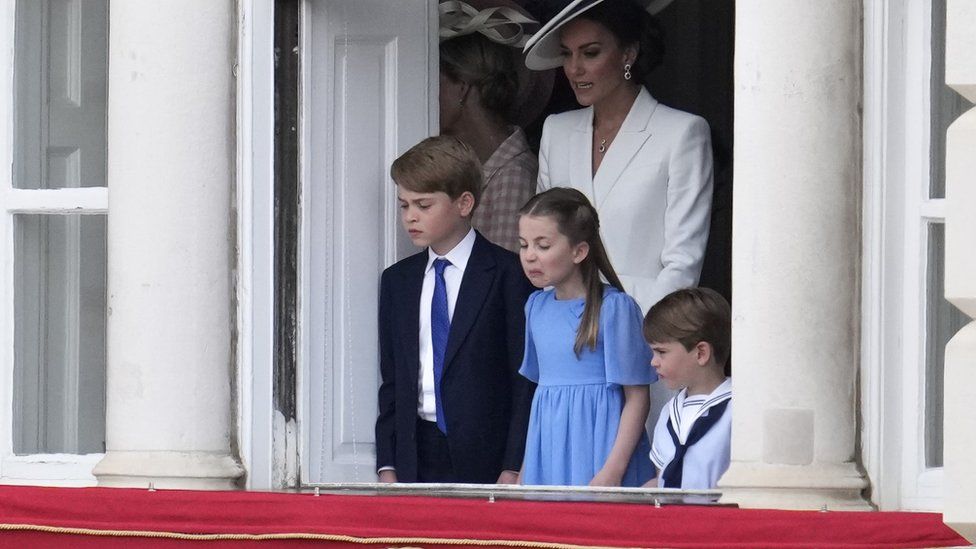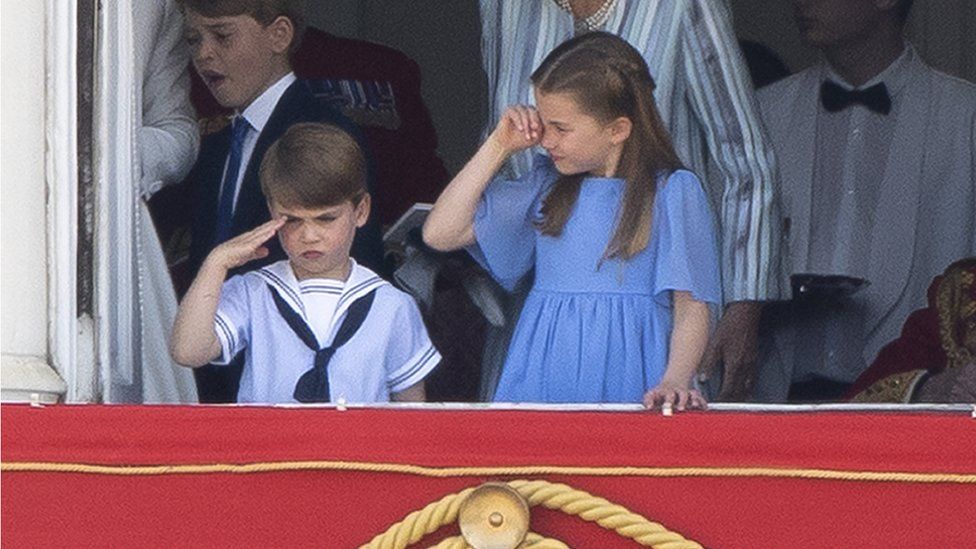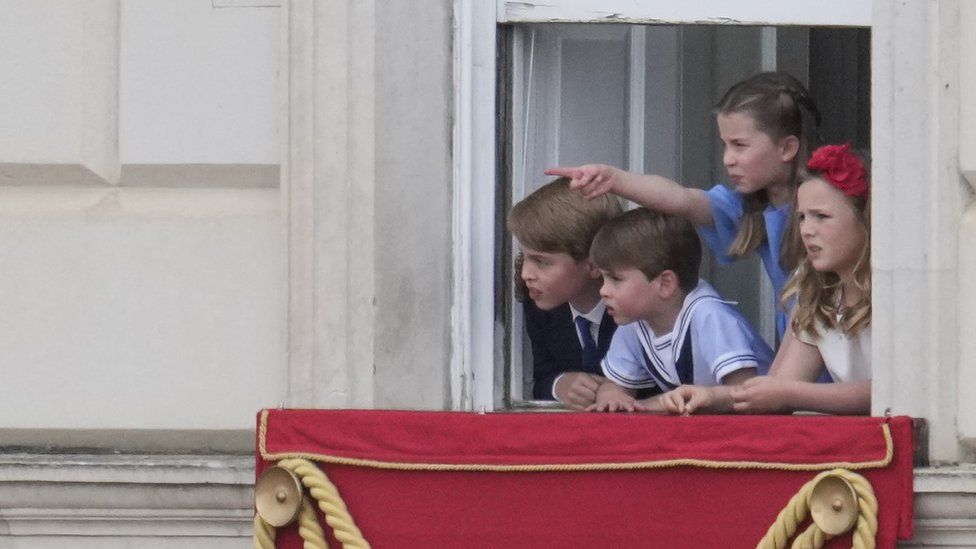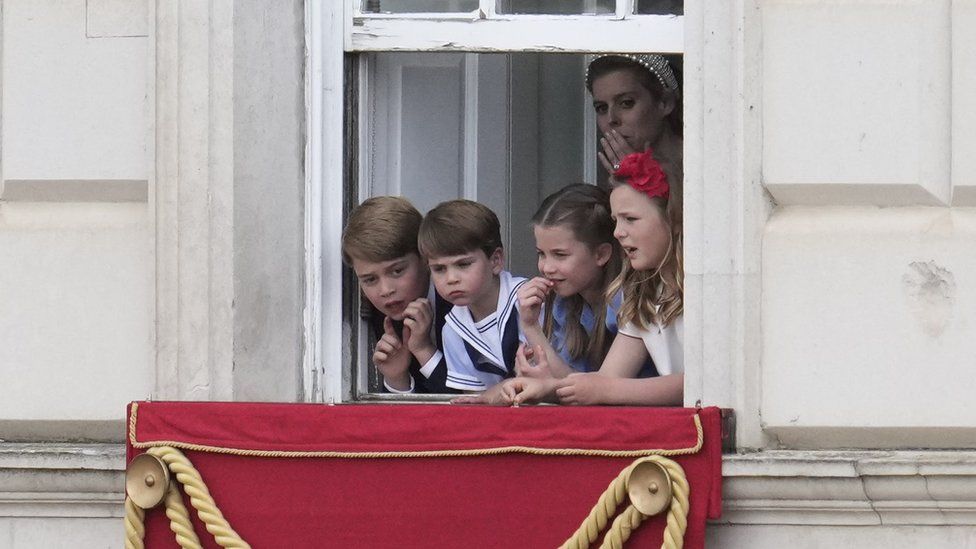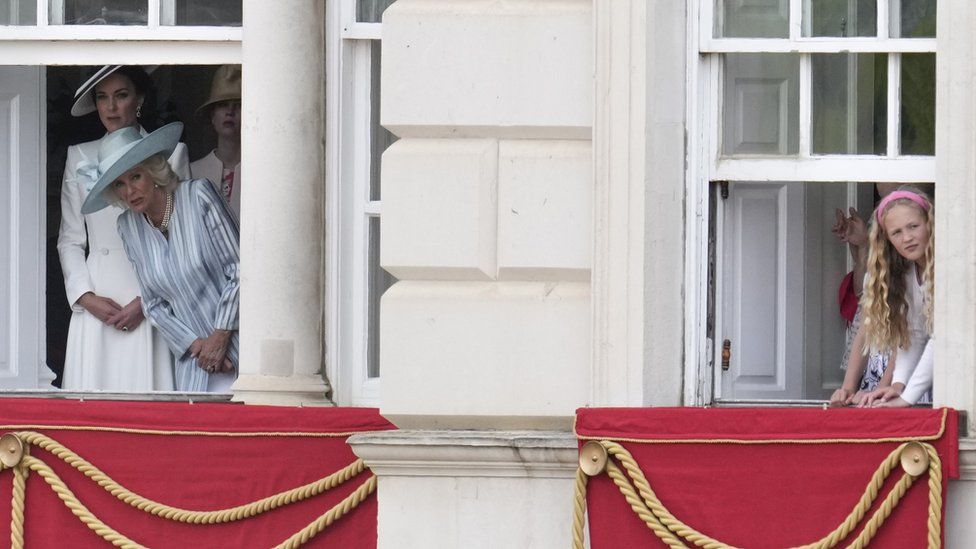 After the ceremony, the family returned to Buckingham Palace. The children bowed their heads as they received a salute.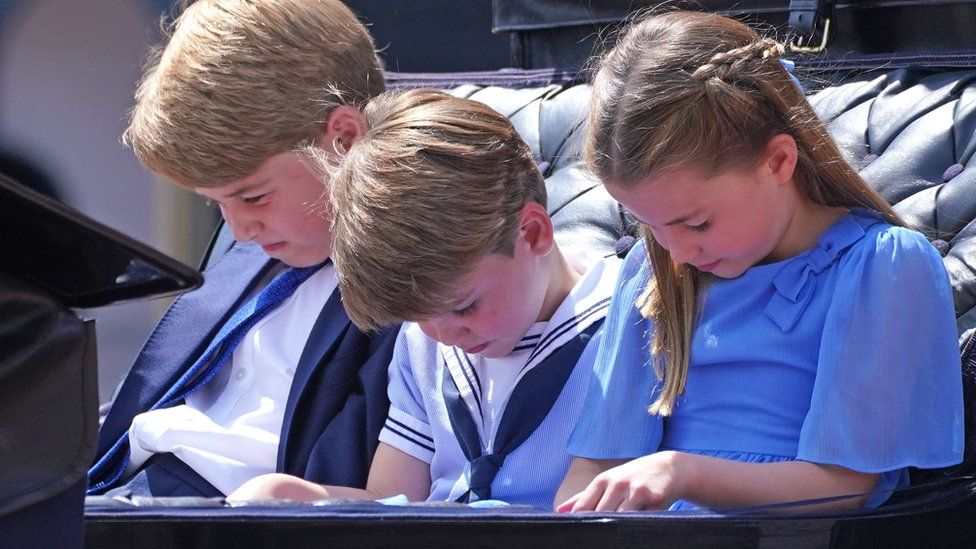 Then the Queen appeared on the balcony, with her cousin Prince Edward, the Duke of Kent.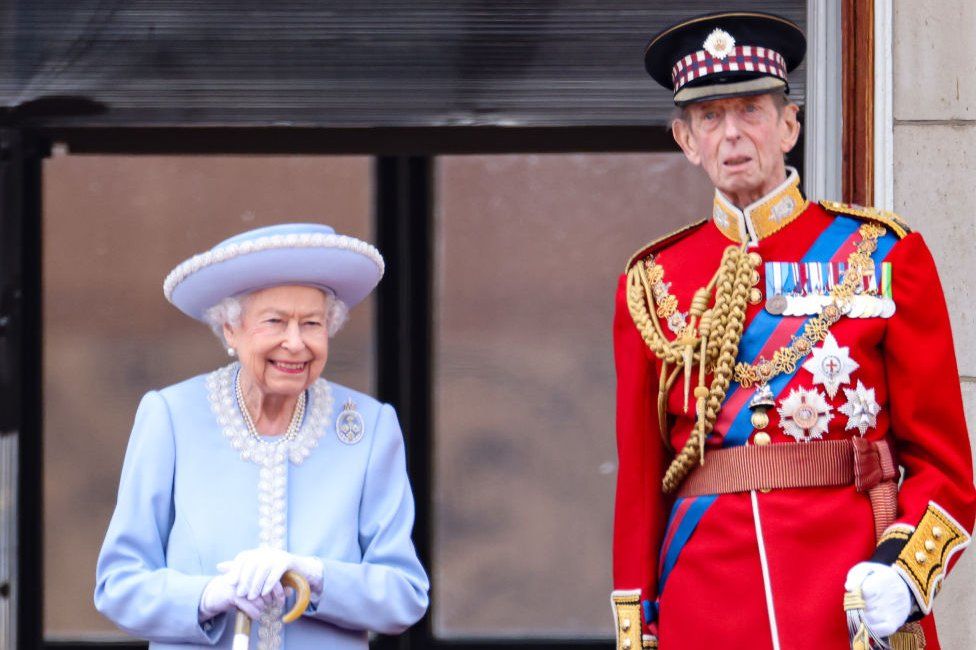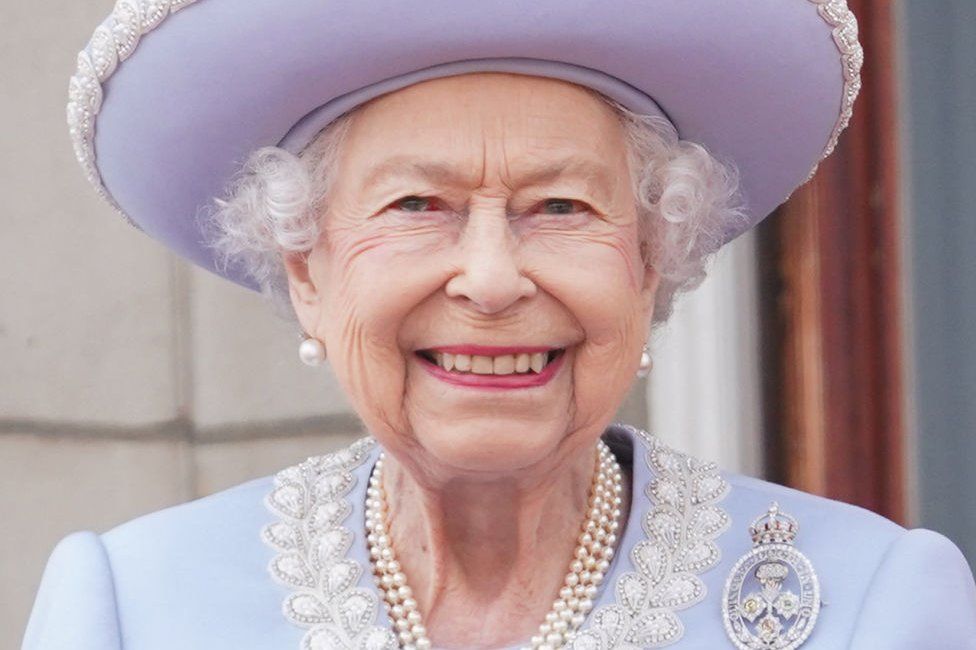 She was joined by senior royals for a second appearance on the balcony to watch an RAF flypast. Only "working royals" and some of their children were invited to join the Queen. Seen here, from left to right: the Duke of Gloucester, and his wife Birgitte; the Duchess of Kent, the Duke of Kent, Vice Admiral Tim Lawrence, Princess Anne, Camilla the Duchess of Cornwall, Prince Charles, the Queen, Catherine the Duchess of Cambridge and her children Prince Louis, Princess Charlotte and Prince George, Prince William, the Countess of Wessex, her son Viscount Severn, her daughter Lady Louise Windsor, and the Duke of Wessex.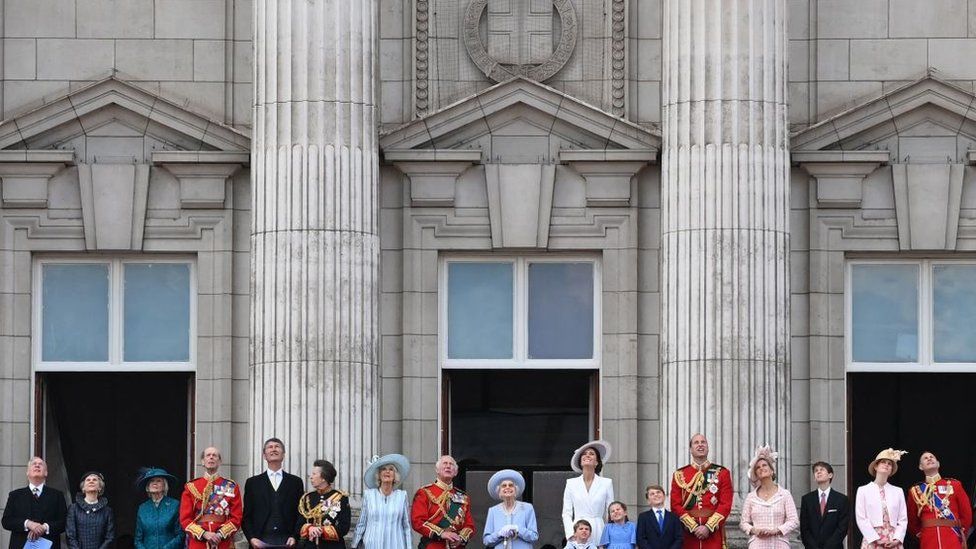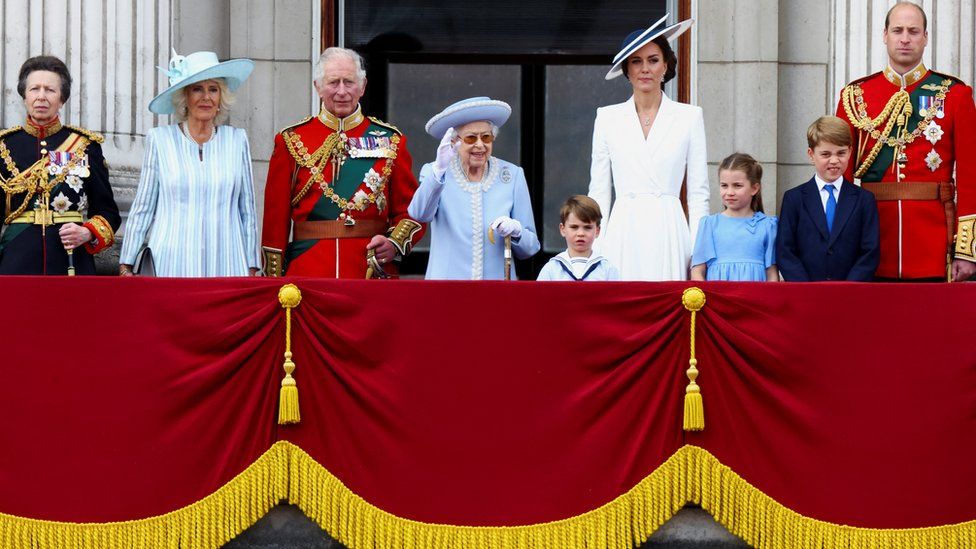 As is often the case, the children on the balcony stole the show.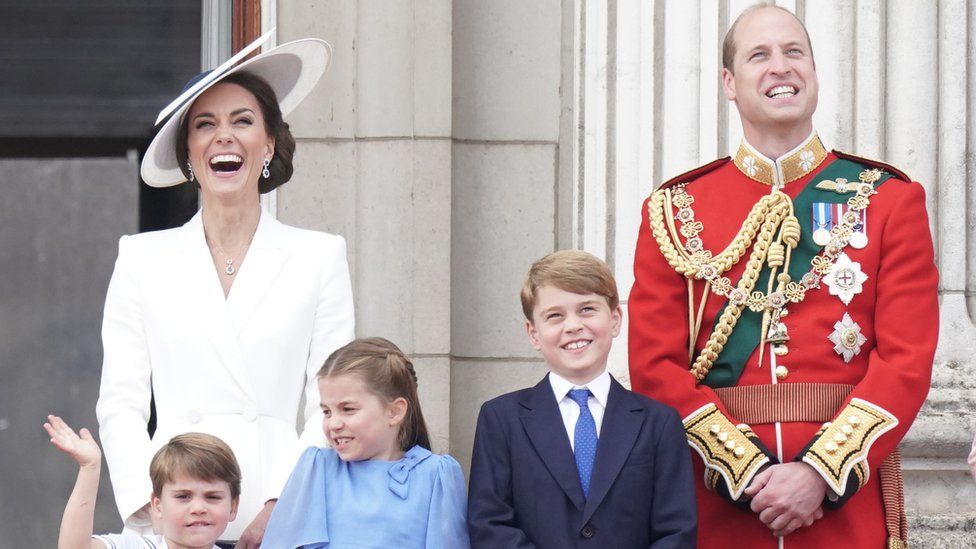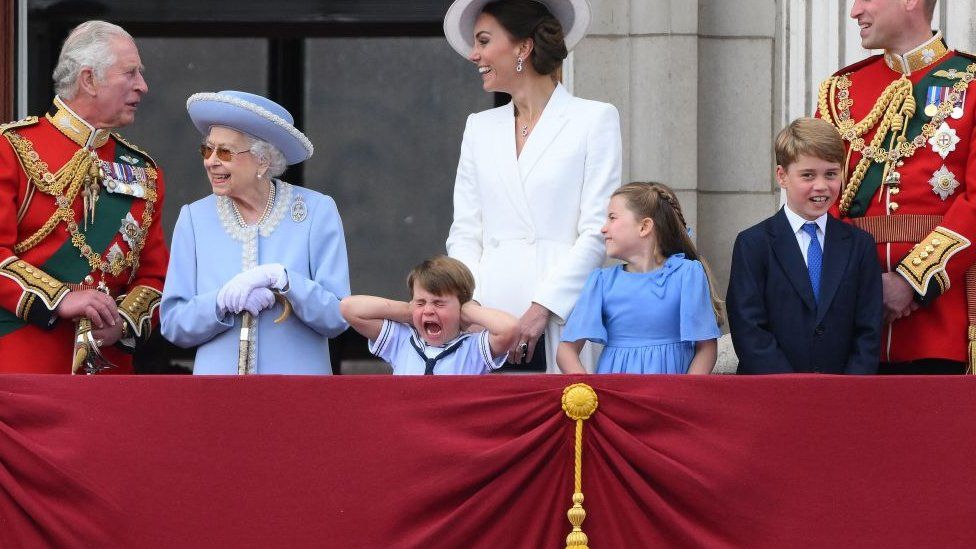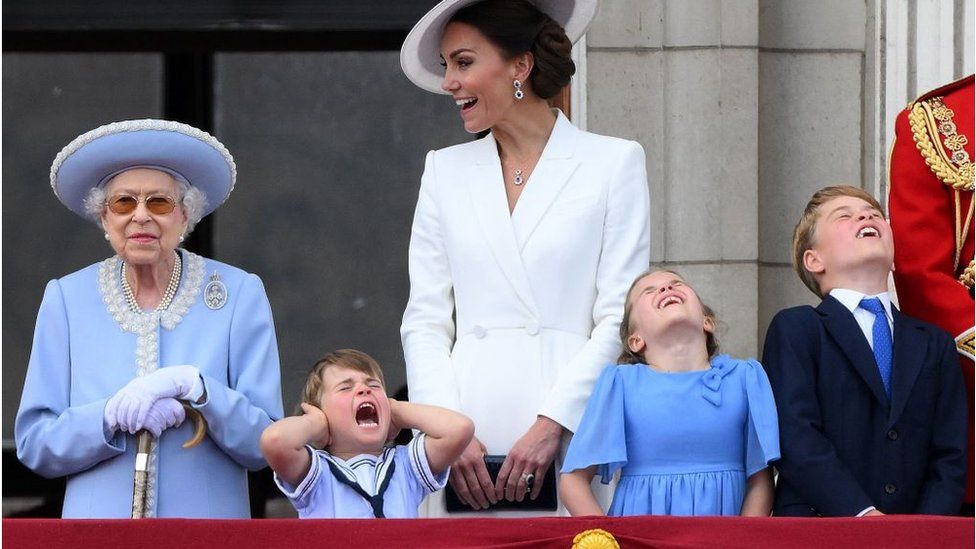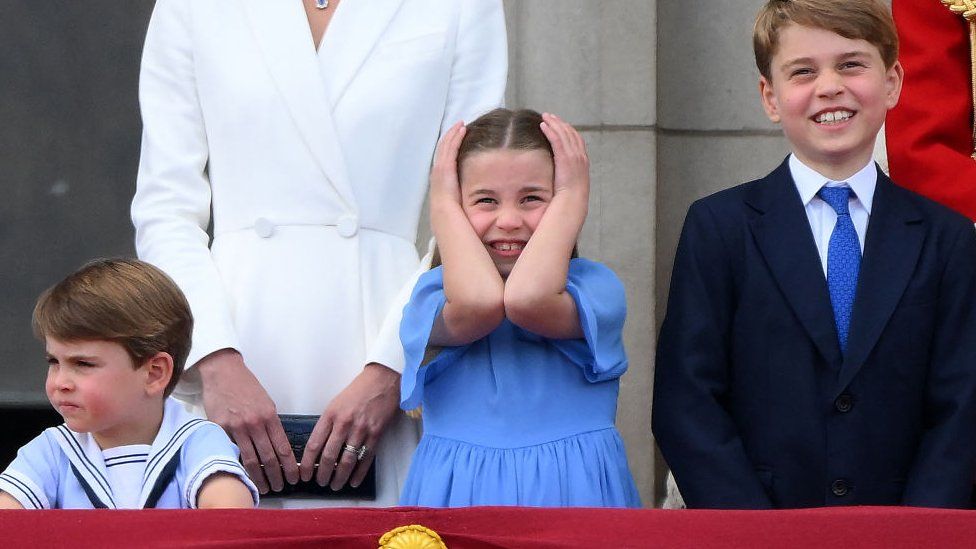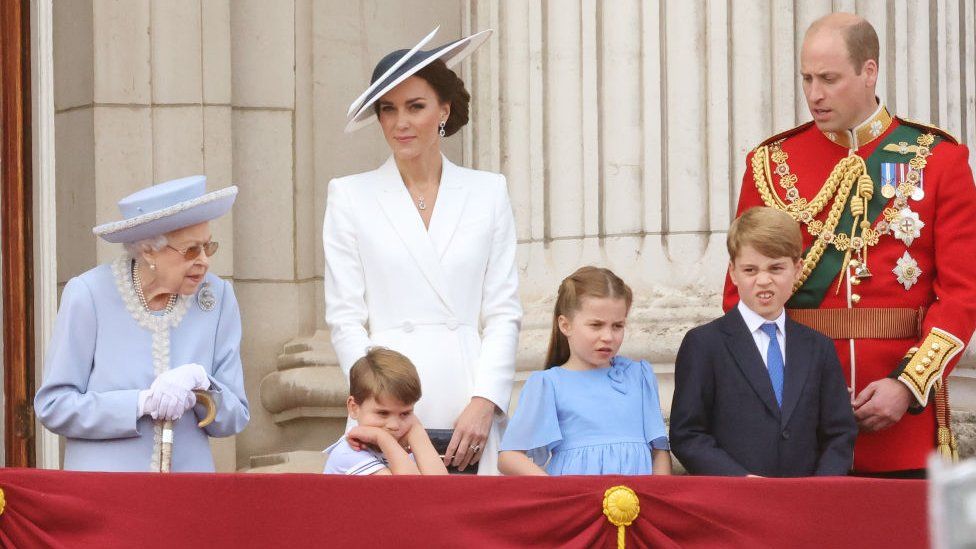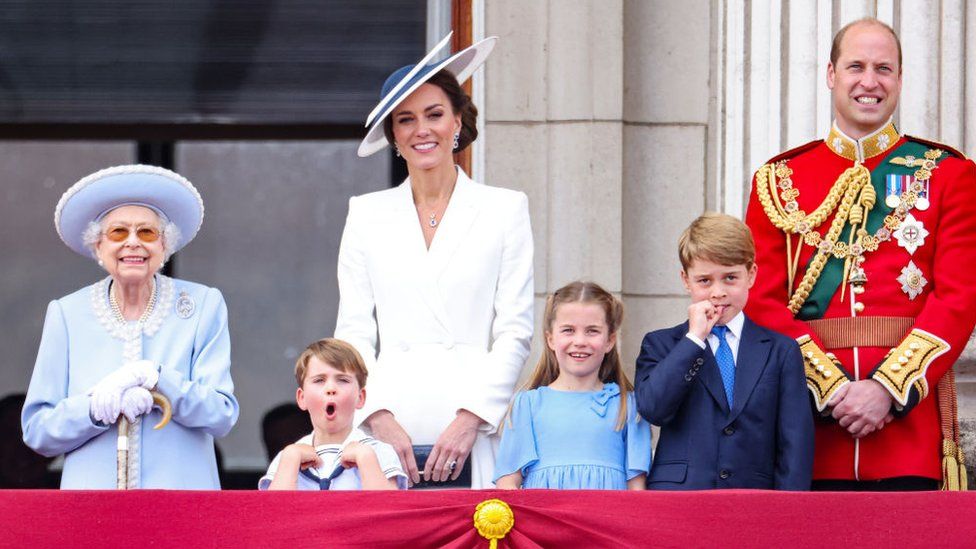 Related Topics
Top Stories
Features
Elsewhere on the BBC