Netherlands may help reopen Kabul airport, foreign minister says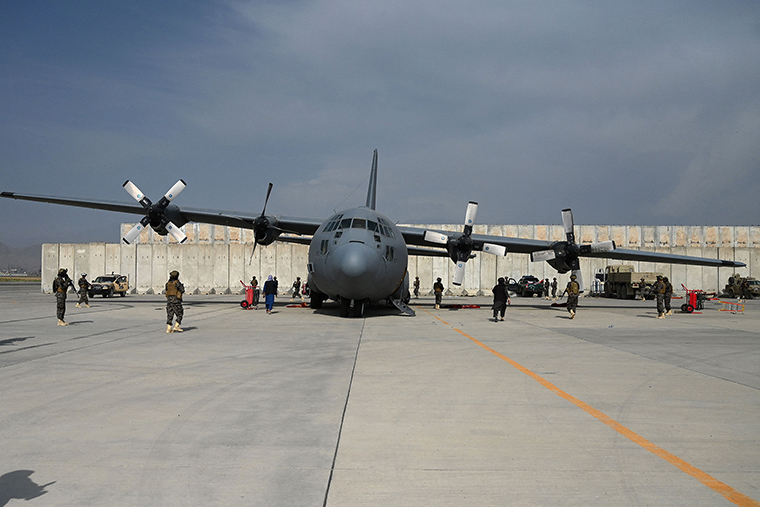 Taliban fighters stand guard next to an Afghan Air Force aircraft at the airport in Kabul on August 31, following the US withdrawal from Afghanistan.
The Netherlands is looking into whether it can help Qatar and Turkey reopen the airport in Kabul, Afghanistan, Foreign Minister Sigrid Kaag told Dutch national broadcaster NOS in Ankara.
"We are looking into whether as the Netherlands, we can supply resources and possibly also people," Kaag said. "We want to do everything we can to support the countries that are committed to making the safety and thus accessibility of the airport possible again."
She said the Netherlands' priority was to help Dutch citizens, residents and Afghans "that we want to bring to the Netherlands."
"That depends on how far Qatar and Turkey get in their agreements with the Taliban. And how they assess the safety situation at and near the airport. How to make that safe. And we are investigating whether we can play a role in that."
Kaag has visited Qatar, Pakistan and Turkey in the past two days.