Terror law 'like a nightmare' for martial law survivors: Chiz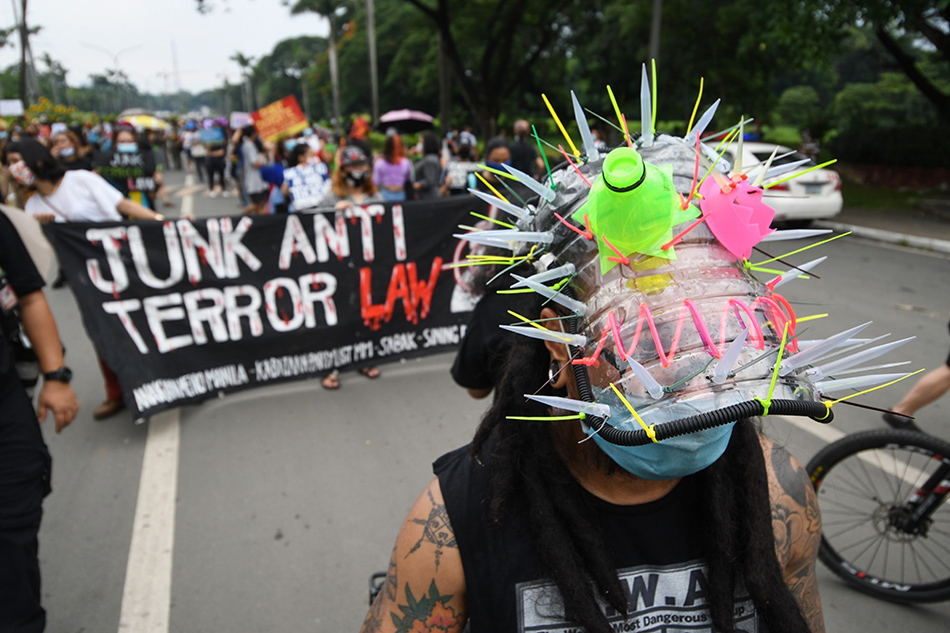 MANILA — The new anti-terrorism law is "like a nightmare being brought back again" for some critics who lived through martial law under President Ferdinand Marcos, former senator and Sorsogon Governor Francis "Chiz" Escudero said Monday.
Martial law allowed the late dictator and his defense chief to issue arrest, search and seizure order or ASSOs without going through the courts, said Escudero.
The anti-terrorism law that President Rodrigo Duterte approved last week allows the detention of those "merely suspected of committing acts of terror", he said.
"It will violate the constitutional provision, particularly on warrantless arrests, as well as the constitutional provision that every person arrested must be informed of the nature and cause of the accusation against them," he told ANC.
Suspects could be held up to 24 days without charge, which opponents allege violates a 3-day limit set by the Philippine Constitution. The government argues this is necessary to combat long-running communist and Islamist insurgencies.
Critics allege the legislation also strips away old safeguards, such as penalties against law enforcers for wrongful detention of suspects.
Activists also say the definition of terrorism in the legislation is vague and could strengthen Duterte's campaign against critic.
The government should "try to placate these fears, that this law will not be abused," said Escudero.
"Our country went through a long period of abuse of power and authority, and abuse by the unformed personnel of their power, especially during martial law, during the Marcos administration.
With that as a backdrop, government should be more understanding and more patient with respect to some people who are expressing reservations about the Anti-Terror Law," he told ANC.
"We have to give them some break in so far as having real concerns about this. It's like a nightmare being brought back again for them," he added.
Supporters of the law have argued that some countries have tougher laws against extremism.
"Our history is far worse than theirs. It's basically question of fear, absence of trust and lack of confidence," Escudero said.
The law's implementing rules and regulations should specify if warrantless arrest is only for hot pursuit and how much proof is needed, he said.
Escudero said he also hoped the Supreme Court could also "clarify some obscurities in the law and help increase the confidence that people have not only in the law, but our institutions as well."