82nd Airborne troops in Poland and Truman carrier group in Mediterranean will stay in place "a while longer"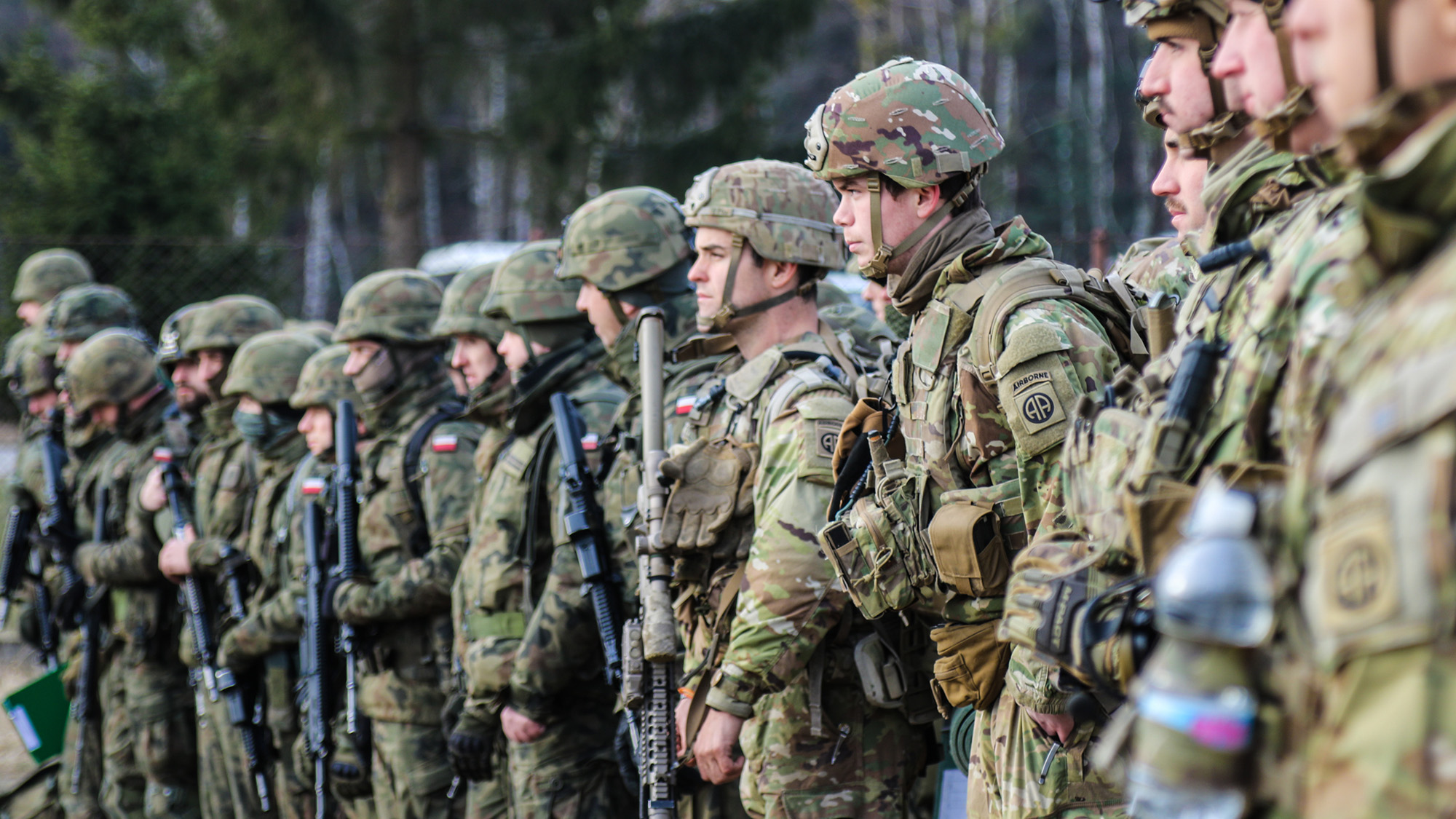 US Secretary of Defense Lloyd Austin has decided that US military members deployed to Poland who are part of the 82nd Airborne will stay in position there for "a while longer," Pentagon spokesperson John Kirby said during a briefing at the Pentagon on Thursday.
The Harry S. Truman carrier strike group in the Mediterranean will also stay in place, Kirby added.
CNN previously reported these deployments would be extended, according to two US defense officials.
Both groups were deployed to Europe in response to Russia's invasion of Ukraine. About 7,000 troops and their support elements from the 82nd Airborne are stationed in Poland as a part of this deployment, according to the Pentagon. The carrier's aircraft have been flying in support of US and NATO efforts to bolster the eastern flank of NATO in the wake of the Russian invasion of Ukraine.
Kirby stressed both the 82nd Airborne and the Truman carrier strike group have not been deployed "for that long," only for about "eight to six weeks," he said.
Kirby said the "security environment in Europe is going to be different," no matter when the war in Ukraine ends, and the Department of Defense doesn't know what that looks like yet.
"No matter how this war ends, no matter when it ends, the security environment in Europe is going to be different. And we're gonna have to respond to that," Kirby said. "So what that looks like, we don't know. But we're going to stay open to having those kinds of conversations to about whether there needs to be more permanent, a larger permanent presence on the European continent," he added.