Central Luzon farmers plea for higher palay support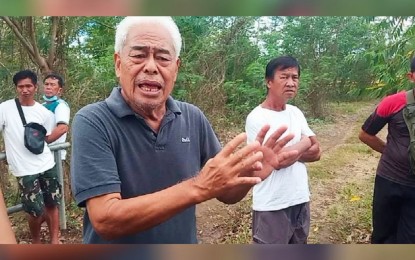 SAN MIGUEL, Bulacan – Central Luzon farmers on Friday asked the government to raise its palay (unhusked rice) support price to help ease the burden on the rising cost of production and fuel prices.
Simeon Sioson, chairperson of the Federation of Central Luzon Farmers' Cooperatives, said farmers tend to sell their yields to private traders, rather than the National Food Authority (NFA) which procures palay at PHP19 per kilo for dry weight (14 percent moisture content and 95 to 100 percent purity).
Sioson said most farmers sell their palay right after harvest to shy away from the added cost of transporting their produce in drying facilities, leaving traders the profits for their labor.
"Palay farmers are being burdened by the rising costs of production," he said in an interview.
Sheryl Gamboa, NFA-Bulacab manager, said that based on their monitoring, farm gate prices of the staple grain in the province are from PHP16 to PHP17 per kilo for fresh/wet crops, PHP18 to PHP19 for skin dry grains, and PHP19 to PHP22 for dry palay.
On the other hand, rice traders at the Intercity Industrial Estate and Golden City Business Park in Bocaue town, where the major rice trading centers in Luzon are, said the price range of clean and dry ordinary palay varieties is PHP20.50 to PHP21.50 per kilo depending on its quality while aromatic palay costs PHP22 to PHP23 per kilo.
Sioson said that it is about time that the agriculture economic managers rethink their agricultural support to the palay farmers by raising the government support price to least PHP23 per kilo.