Consequences of Putin's "aggression against Ukraine span well beyond Europe," EU Commission President says
From CNN's Aliza Kassim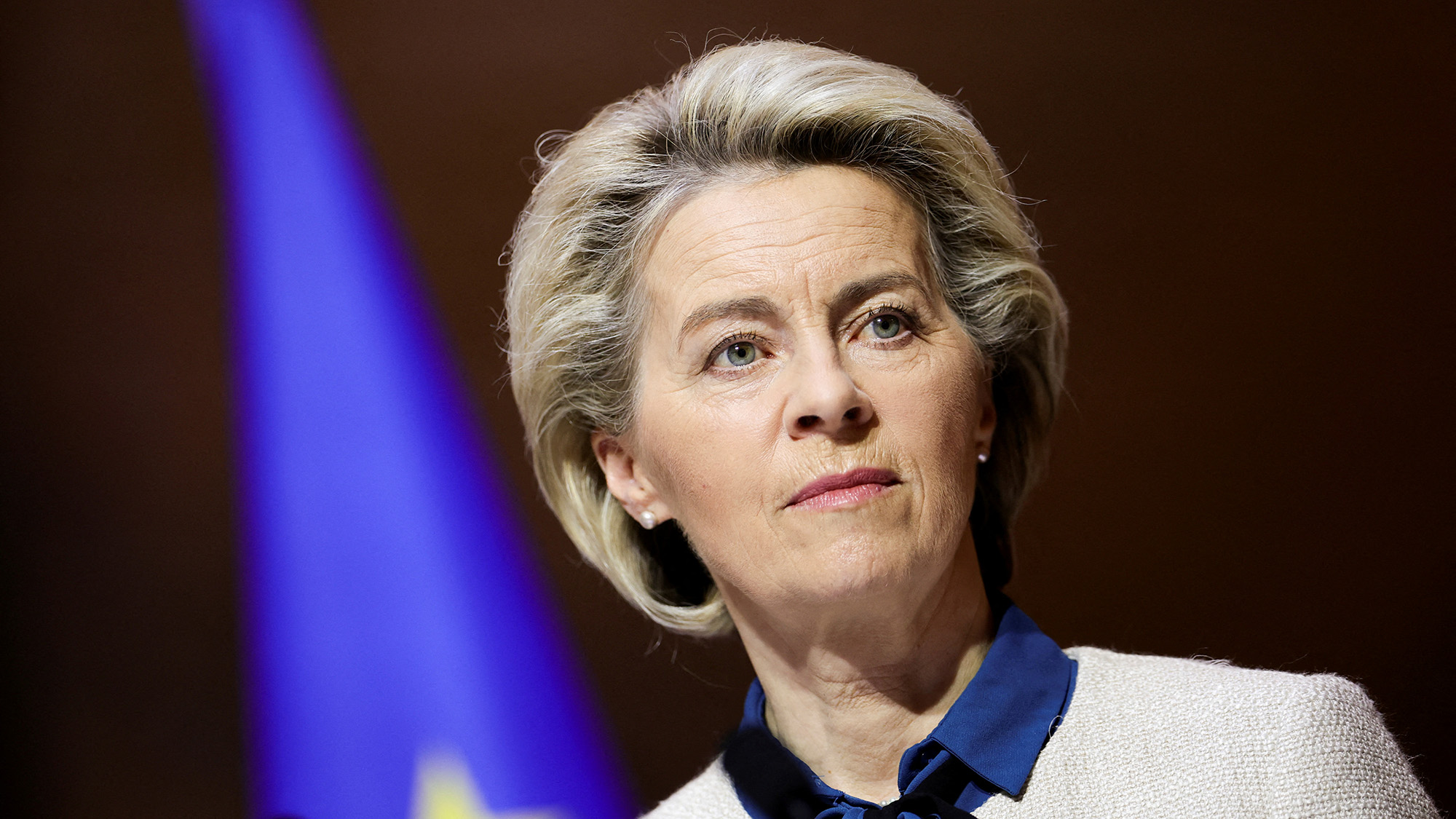 Russian President Vladimir Putin's "aggression against Ukraine" has consequences well beyond Europe, European Union President Ursula von der Leyen said Tuesday.
Speaking at the European Humanitarian Forum, Von der Leyen further called out Russia saying, "As humanitarian needs are already at an all-time high, the Kremlin-made war threatens food security across the world."
Von der Leyen said the EU would contribute €2.5 billion to address world food shortages.
"The EU, the world's largest humanitarian donor, is further stepping up its support with €2.5 billion until 2024 to help regions most affected by food insecurity and special measures to increase European food production," she said.
35 min ago
Ukrainians are fighting to reclaim territory. Here's what we know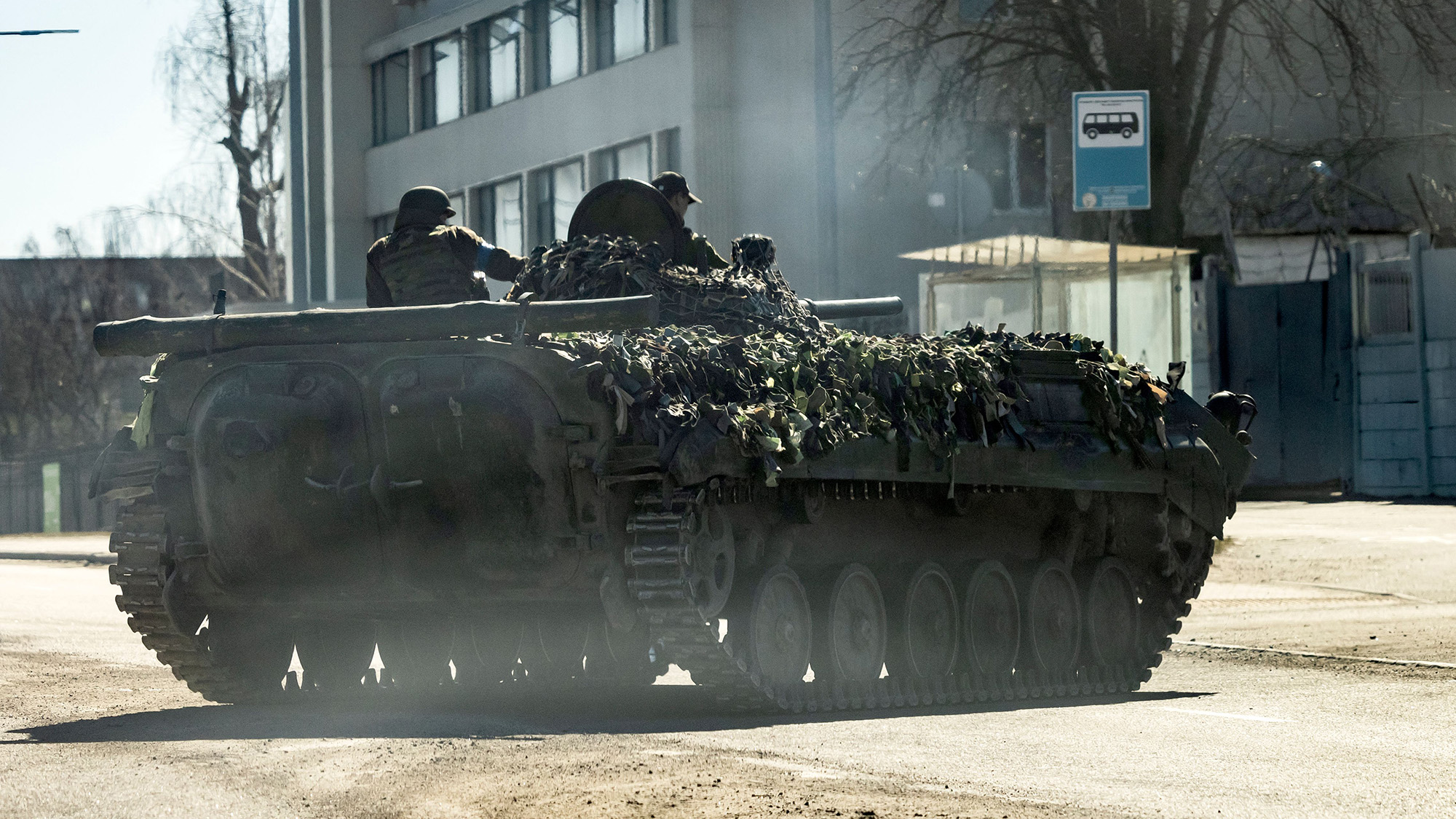 Ukrainian forces have been trying in the last few days to regain territory from the Russians, according to a senior US defense official, who described them as "able and willing" to do so.
Here's the situation on the ground:
Counterattacks near the capital: A Ukrainian counterattack north and west of the capital appeared to have made some headway, jeopardizing Russian efforts to encircle Kyiv and threatening the ability of Russian forces to resupply the forward units that are exposed to the north of the city.
Retake Makariv: One such area is Makariv, a strategic town 30 miles (48 kilometers) west of Kyiv. After days of fighting, Ukrainian forces regained control of the town, the Armed Forces of Ukraine said in a Facebook post Tuesday. CNN could not confirm the claim. Makariv had sustained significant damage from ongoing Russian airstrikes, with video showing widespread devastation. If Ukrainian forces consolidate their control of Makariv, it would become more difficult for Russian forces to secure the western approaches to Kyiv and then push further south.
North of Kyiv: There are also indications that Russian forces have suffered setbacks to the north of Kyiv in areas they have held almost since the beginning of the invasion. A brief video geolocated by CNN showed Ukrainian troops walking in the town of Moschun, about 20 miles (35 kilometers) north of the capital. Ukrainian drone video geolocated during the weekend showed the destruction of Russian armor in the same area.
Flooding of Irpin River: Satellite images from Monday showed growing flooding from the Irpin River. CNN previously reported that a dam along the Dnieper River was flooding the Irpin River basin and its tributaries. The river is critical to the Russian advance toward Kyiv; if the Russians cannot cross it, they can't take Kyiv from the west. It's unclear how the dam began flooding: whether the gates were opened on purpose by the Ukrainians, or it was hit by a military strike.
Borodyanka: Some 12 miles (20 kilometers) north of Makariv is the town of Borodyanka, which has been held by Russian and Chechen forces since early in the campaign. If the Ukrainians were to take Borodyanka, forward Russian units could be cut off. The battlefield is fluid, and the Russians could reverse recent losses. But if the Ukrainians hold Makariv and extend their control over the area, Russian positions between the town and Kyiv would become vulnerable, further impeding their goal of pushing south beyond the main east-west highway to encircle Kyiv.
Kherson and Mykolaiv: A senior US defense official said Ukrainians are fighting to take back the southern city of Kherson, as well as pushing Russian forces from the northeast of Mykolaiv to have to reposition south of the city. The official cautioned that the US cannot say whether these moves are part of a "larger operational plan" by the Ukrainians or not, but called the Ukrainian defense "nimble" and "agile."1 hr 20 min ago
Biden expected to announce sanctions on members of Russia's Duma
From CNN's Kevin Liptak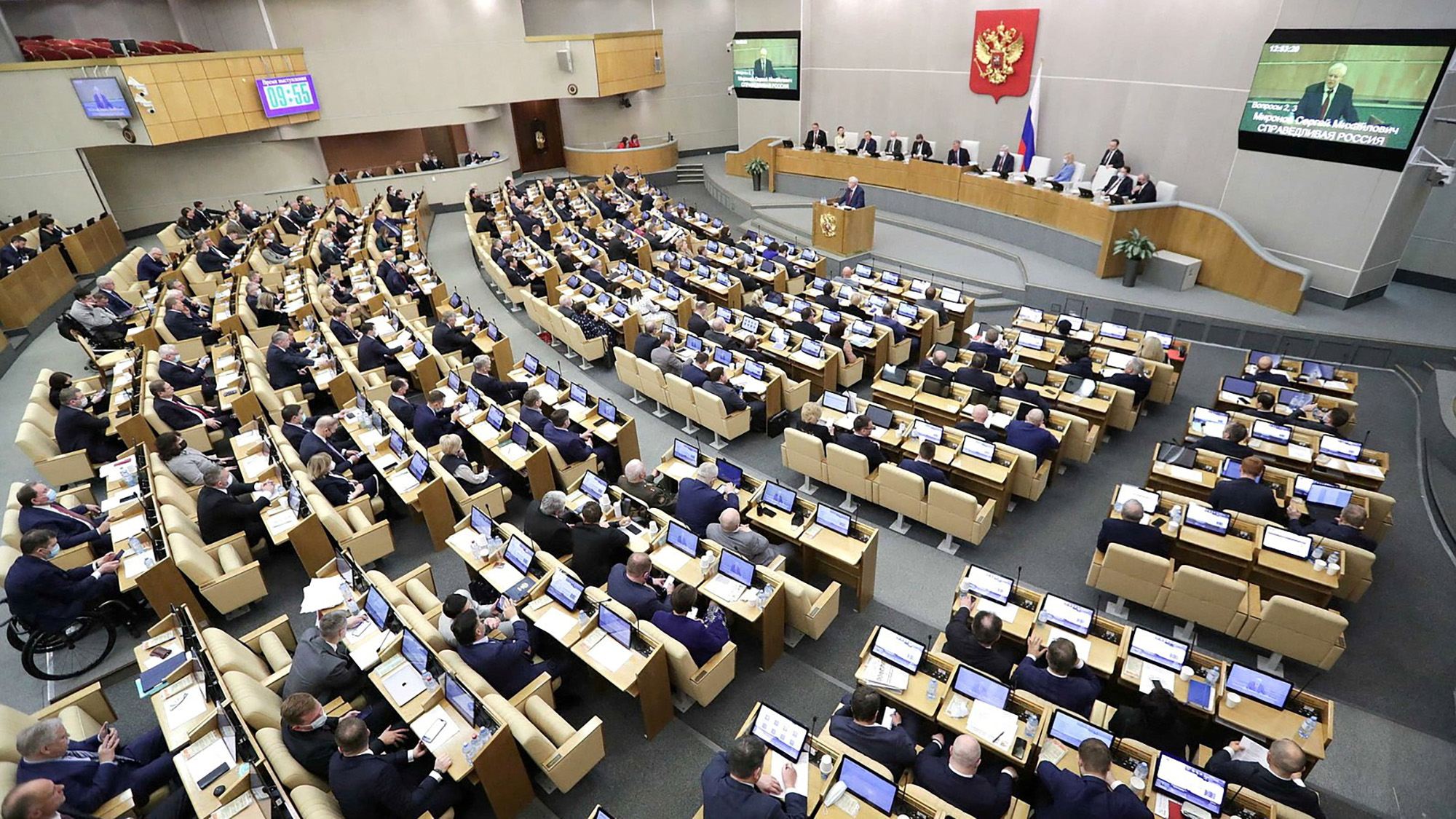 US President Joe Biden plans to slap sanctions this week on hundreds of Russians serving in the country's lower legislative body, an official familiar with the announcement said.
The move is expected to kick off a slew of new steps to punish Russia for its war in Ukraine.
Biden is expected to unveil the new sanctions on members of the Duma while in Europe for a series of snap summits this week. The US had already sanctioned some members of the body, but this week's announcement will expand the list.
Earlier, National Security Adviser Jake Sullivan previewed sweeping sanctions enacted together with US allies that are set to be announced Thursday.
He said the steps would ensure individuals aren't able to evade sanctions already imposed by the West. 2 hr 14 min ago
More fires and destruction in latest satellite images from Mariupol
From CNN's Paul P. Murphy
The war is unrelenting in Mariupol, where new satellite images from Maxar Technologies show more fires and destruction across the city besieged by the Russian military.
Despite Russian-backed troops from Ukraine's Luhansk region taking control of Mariupol's "left bank" neighborhood government buildings, smoke from fires was still rising from the area in the satellite images, which were taken Tuesday morning.
These images are some of the only glimpses anyone has into Mariupol as there are reportedly no independent journalists left in the city.
Just south of those plumes of smoke, a large apartment complex — its facades once white — is seen charred. In the neighborhood's easternmost area, half of another apartment building is seen almost completely demolished.
In central Mariupol, smoke is seen rising from more apartment buildings.
Between the "left bank" neighborhood and central Mariupol is the Azovstal Metallurgical factory. The images show large holes in some of the buildings in the sprawling factory complex.1 hr 44 min ago
Video shows cruise missiles launched off Crimean coast headed toward Ukraine
From CNN's Sharif Paget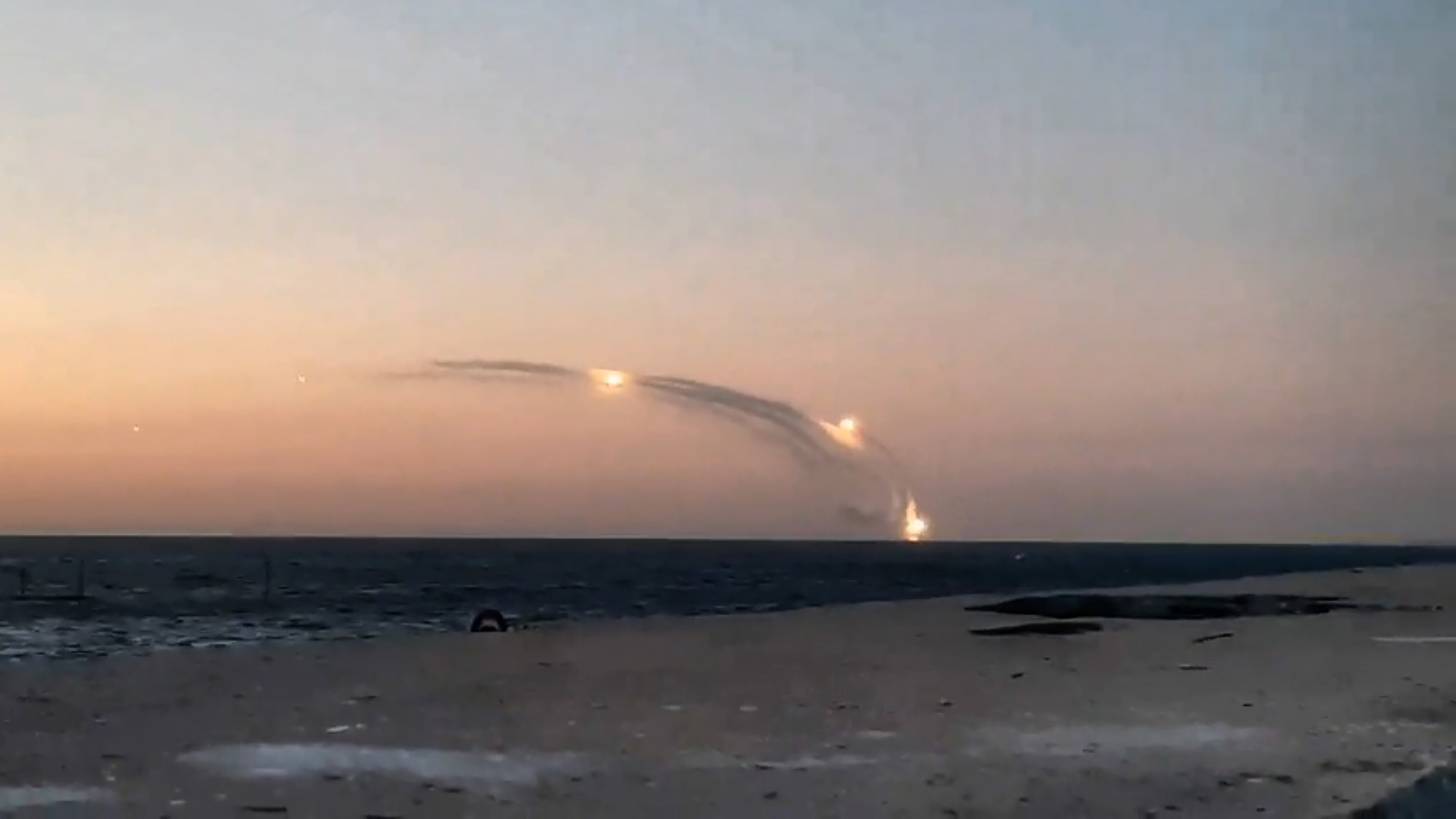 Video has emerged showing the launch of cruise missiles from a vessel located off the coast of Crimea, just west of the city of Sevastopol.
The video, which has been geolocated by CNN, shows the missiles heading toward Ukraine.
"It's clear there's a ship standing out there in the distance," says a man's voice, speaking in Russian. "It's firing something, but where, you can't see."
Pentagon spokesperson John Kirby said in a briefing Monday that the US has "seen increased naval activity in the northern Black Sea."
"We have indications that some of the bombardment around Odesa is coming from the sea from surface combatants. I couldn't tell you exactly what munitions and how many and what they're hitting," he said.1 hr 59 min ago
Zelensky thanks Pope Francis for his clear and strong position against the war
From CNN's Hande Atay Alam
Ukrainian President Volodymyr Zelensky has appealed to the Pope to visit Ukraine as it defends itself against Russian forces, thanking the Pontiff for his "clear and strong position against the war."
Speaking during an address Tuesday that was posted on the Ukrainian government's Facebook page, Zelensky said, "I thank His Holiness for his clear and strong position against the war and for his prayers for Ukraine. I invited him to visit our country at this most crucial time."
"I believe we can arrange this uppermost visit which surely will suppose each one of us, every Ukrainian," he continued.PAID CONTENT
Recommended by3 hr 5 min ago
Russian forces stole buses driving to rescue people from Mariupol, Ukraine says
From CNN's Andrew Carey, Yulia Presniakova and Hande Atay Alam
A convoy of 11 empty buses — driving towards Mariupol to rescue fleeing Ukrainians — has been commandeered by Russian forces, according to the Ukrainian government.
The Russians have driven the buses, along with the original bus drivers and several emergency services workers, to an undisclosed location the government says.
Ukrainian Deputy Prime Minister Iryna Vereshchuk said the buses were taken over at a Russian checkpoint outside Mangush, about 15 kilometers (about 9 miles) west of Mariupol.
Mariupol has been under devastating bombardment for several weeks and 100,000 people in the city are without water and access to medicines, President Volodymyr Zelensky said Tuesday. A local Ukrainian officer in the city told CNN that bombs have been falling on the city every ten minutes.
Recent days have seen several thousand people make the dangerous journey out of the city in private vehicles, en route to Zaporizhzhia, a city more than 200 kilometers (about 124 miles) away which is still in Ukrainian hands.
However, attempts to get empty buses into besieged Mariupol to collect people and bring them out have so far failed.3 hr 47 min ago
Ukrainian President Zelensky says "difficult negotiations" continue with Russia
From CNN's From Hande Atay Alam and Olena Mankovska
Ukrainian President Volodymyr Zelensky provided an update on talks with Russia during an address that was posted on his government's Facebook page on Tuesday.
"We continue working on different levels to make sure that Russia is convinced that this atrocious war has to be stopped. We continue our difficult negotiations. This is challenging. Sometimes scandalous," he said.
Zelensky also said, "I am grateful to all of the international intermediators who work with us and bring the true picture to Russia and convince them to see the reality of combat actions. And that the world is not going to stop the truth, our truth."
"We will fight until the end bravely and openly," he added3 hr 37 min ago
Zelensky asks Italy to strengthen sanctions against Russia
From CNN's Hande Atay Alam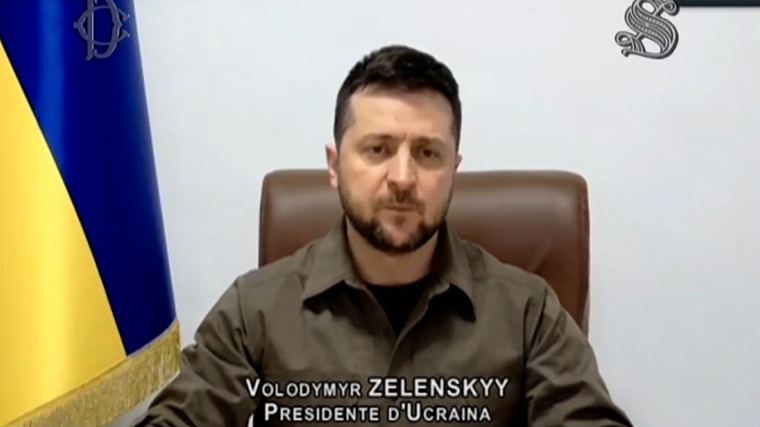 Ukrainian President Zelensky said he has asked Italy "to strengthen sanctions against Russia and regime" during an address that was posted on the Ukrainian government's Facebook page on Tuesday.
Zelensky said he has asked "to hit all the Russians that are responsible for this war, the war against us. To hit them on their property, real estate, yacht, and banks accounts … Their habit to make money on war and then continue to live in Europe where there is peace and safety."
"I am sure there will be new sanctions and I am grateful to Italy for support," Zelensky added.2 hr 20 min ago
CNN reports from the Ukraine-Poland border as women and children try to flee
From CNN's Jason Kurtz
As midnight approached in Ukraine, refugees continued to seek safety in neighboring countries.
CNN's Melissa Bell reported live from Medyka on Ukraine's border with Poland, noting that the refugees — primarily women and children — come carrying very little, aside from hope.
"The couple of suitcases that they can carry, often also a pet. Whatever they've been able to grab as they leave," said Bell, of the arriving refugees.
Meanwhile, at the border crossing, Poland is doing its best to welcome those seeking safety.
"There's an area for their pets to be fed as they arrive. Tents have been set up all along this walkway where they arrive to try to give them comfort, to try to give the children a bit of candy, a bit of stuffed toy, something to say welcome to Poland. Extraordinary scenes," described Bell.
Bell reported that more than 2.1 million people have crossed the border where she is stationed, nearly 60% of all total Ukrainian refugees.
"It is on this country that that tremendous strain of welcoming an extraordinarily vulnerable group of people, since, by definition, we're talking about women with their small children that are arriving with absolutely nothing," she said.4 hr 30 min ago
Key things to know about hypersonic missiles fired by Russia at Ukraine
From CNN's Brad Lendon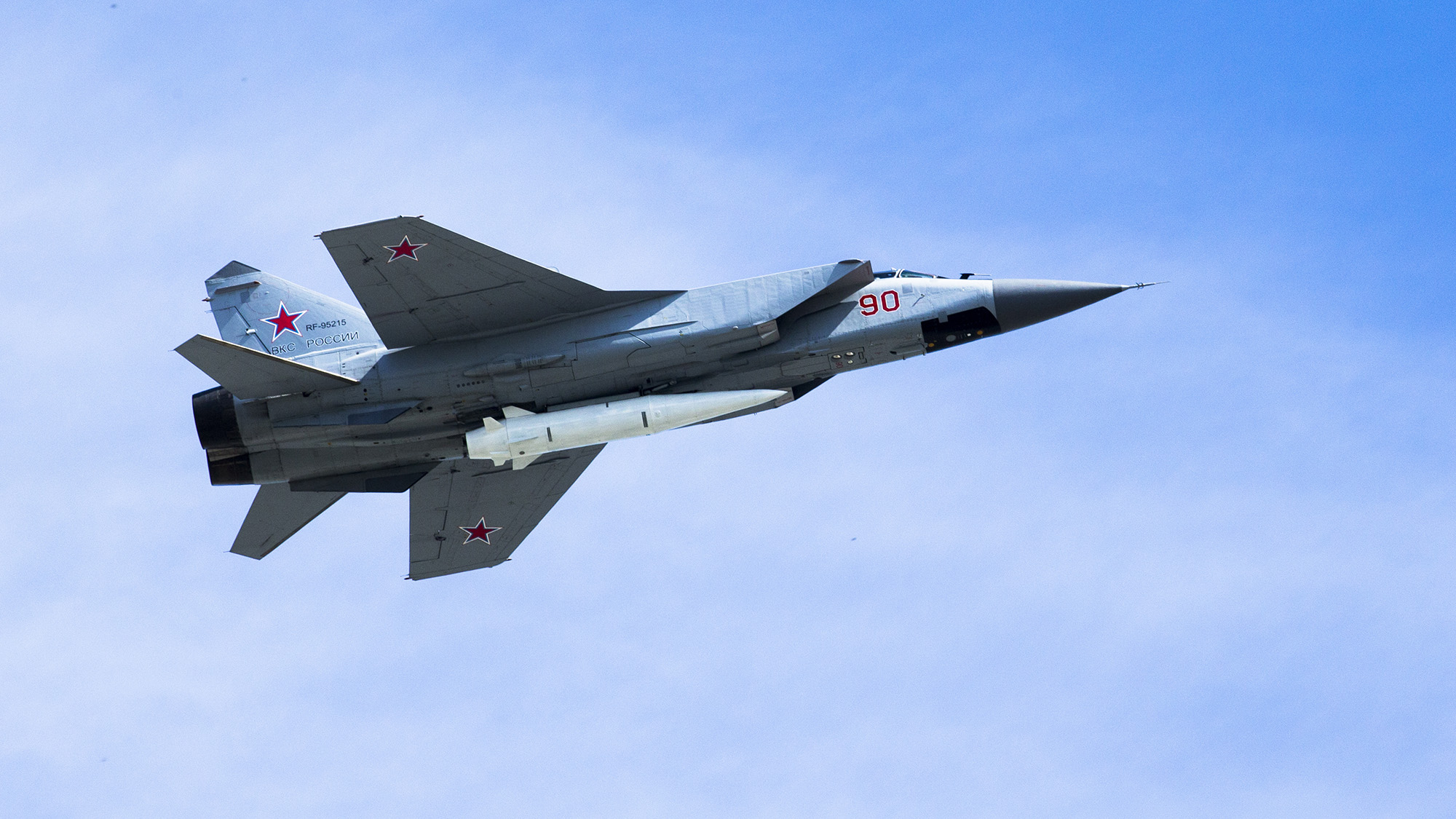 Russia has used hypersonic missiles in its invasion of Ukraine, US President Joe Biden confirmed Monday.
"And if you'll notice, (Russia has) just launched the hypersonic missile, because it's the only thing that they can get through with absolute certainty," Biden said. "It's a consequential weapon … it's almost impossible to stop it. There's a reason they're using it."
Pentagon spokesperson John Kirby said during a news briefing on Tuesday that Russian forces used hypersonic missiles "at least in one instance," that the US is aware of. Russian forces used the hypersonic missile "against a fixed building," at a "relatively close range," Kirby said.
Despite the Biden's comments, British intelligence and even the US President's own defense secretary have downplayed Russia's use of its air-launched Kinzhal missiles.
"I would not see it as a game changer," Pentagon chief Lloyd Austin told CBS' "Face the Nation."
And the UK Defense Ministry said the Kinzhal missile is really just an air-launched version of the Iskander short-range ballistic missile (SRBM), which Russia has used repeatedly in its invasion of Ukraine.
Why the fear and hype about hypersonic missiles? First, it's important to understand the term.
Essentially, all missiles are hypersonic — which means they travel at least five times the speed of sound. Almost any warhead released from a rocket miles in the atmosphere will reach this speed heading to its target. It is not a new technology.
What military powers — including Russia, China, the United States and North Korea — are working on now is a hypersonic glide vehicle (HGV). An HGV is a highly maneuverable payload that can theoretically fly at hypersonic speed while adjusting course and altitude to fly under radar detection and around missile defenses.
An HGV is the weapon that's almost impossible to stop. And Russia is thought to have an HGV in its arsenal, the Avangard system, which Russian President Vladimir Putin in 2018 called "practically invulnerable" to Western air defenses.
But the Kinzhal, as a variant of the Iskander SRBM, is not an HGV. While it does have limited maneuverability like the Iskander, its main advantage is that it can be launched from MiG-31 fighter jets, giving it a longer range and the ability to attack from multiple directions, according to a report last year from the Center for Strategic and International Studies.
"The MiG-31K can strike from unpredictable directions and could avoid interception attempts altogether. The flying carrier vehicle might also be more survivable than the road-mobile Iskander system," the report said.
The same report also noted that the ground-launched Iskander proved vulnerable to missile defense systems during the 2020 Nagorno-Karabakh war, during which Azeri forces intercepted an Armenian Iskander.
"This suggests that claims of the Kinzhal's invulnerability to missile defense systems may also be somewhat exaggerated," the report said.
Read more here.6 hr 3 min ago
US aware of Russia using hypersonic missiles "at least in one instance," Pentagon says
From CNN's Ellie Kaufman
Russian forces used hypersonic missiles "at least in one instance," that the US is aware of, Pentagon spokesperson John Kirby said during a news briefing on Tuesday.
Russian forces used the hypersonic missile "against a fixed building," at a "relatively close range," Kirby said.
"It's hard to know what exactly the justification was for that, but it could very well be tied to inventory problems and performance problems that they're having with respect to precision guided munitions, so we'll just have to see where that goes," Kirby said.
US Secretary of Defense Lloyd Austin said Sunday that he does not view "the use of this type of weapon as some sort of game changer here," Kirby added.
"It is not exactly clear what their intentions were," Kirby said.
CNN previously reported that Russia had used a hypersonic missile in the conflict in Ukraine.
Read more about hypersonic missile's here.PAID CONTENT
Recommended by6 hr 19 min ago
Pentagon: Ukraine's airspace remains "contested," partially because "the Ukrainians are making it that way"
From CNN's Ellie Kaufman
The airspace over Ukraine remains "contested," as the Russian invasion of the country is in its fourth week of conflict, Pentagon spokesperson John Kirby said during a briefing at the Pentagon on Monday.
The airspace is contested partially because "the Ukrainians are making it that way."
Ukrainians still have fixed and rotary-wing aircraft, Kirby said.
Russian forces are dominant in some areas of the airspace, he added.
"It's contested because the Ukrainians are making it that way, and they're being, they're being very smart about how they're marshaling and using their air defense resources which includes fixed and rotary-wing aircraft, which they continue to fly," Kirby said.
5 hr 11 min ago
French energy giant TotalEnergies will stop buying Russian oil by end of year
From CNN's Xiaofei Xu and Anaëlle Jonah
French energy giant TotalEnergies said Tuesday it would stop buying Russian oil and oil products by the end of 2022 at the latest, according to a news release from the company.
"Given the worsening situation in Ukraine and the existence of alternative sources of supply for Europe, TotalEnergies has unilaterally decided not to enter into or renew any contracts for the purchase of Russian oil and oil products, in order to stop all purchases of Russian oil or oil products as soon as possible and by the end of 2022 at the latest," the statement said.
The company however cautioned that it will continue to purchase natural gas from Russia.
"Unlike oil supply, it appears that Europe's gas logistics capacities make it difficult to do without Russian gas in the next two to three years without affecting the continent's energy supply," Total said in the statement.
The company said it will mobilize oil products from other places, especially diesel produced by the Satorp refinery in Saudi Arabia.
TotalEnergies's contracts for Russian oil account for 12% of Russia's diesel imports to the European Union in 2021, according to the statement.
More on the decision: The company reiterated that it doesn't operate any oil or gas fields or liquified natural gas (LNG) plants in Russia and is moving towards a gradual suspension of its activities in Russia, according to the statement. Among the 11 employees sent to various Russian oil and gas companies where TotalEnergies is a minority shareholder, three remain in the country.
It also announced that it will stop funding the Arctic LNG 2 project, located in Russia's Siberian coast, and will also put its commercial developments in the fields of batteries and lubricants in Russia on hold.4 hr 54 min ago
France says there is no agreement in sight for a ceasefire in Ukraine
From CNN's Xiaofei Xu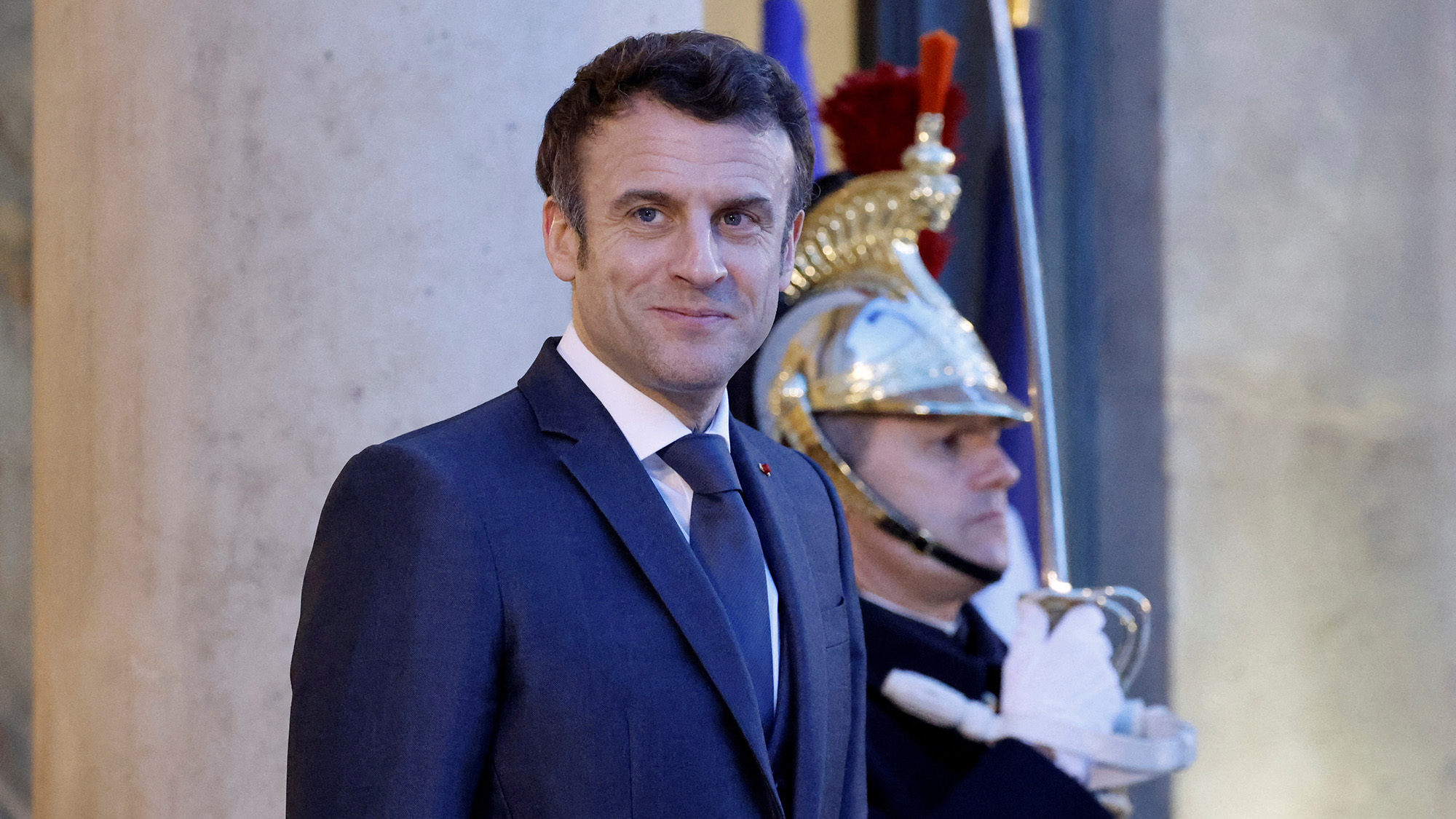 There is no agreement in sight for a ceasefire in Ukraine, the Élysée Palace said in a statement after French President Emmanuel Macron spoke with his Russian and Ukrainian counterparts separately on Tuesday.
"For the time being there is no agreement, but the President [Macron] remains convinced of the need to continue his efforts," the statement read.
"There is no other way out than a ceasefire and good faith negotiations between Russia and Ukraine," it added.
The call between Macron and Russian President Vladimir Putin lasted for one hour, according to the Élysée Palace.
Since the war first broke out on February 24, Macron has been keeping a line of communication open with both Putin and Ukrainian President Volodymyr Zelensky.
Including the calls today, Macron has spoken with Putin eight times and with Zelensky 17 times since the beginning of Russia's invasion last month, according to CNN's calculation.4 hr 28 min ago
Pentagon: US has "seen indications" Ukrainians are "going a bit more on the offense"
From CNN's Ellie Kaufman
The US has "seen indications that the Ukrainians are going a bit more on the offense now," Pentagon spokesperson John Kirby said during a briefing at the Pentagon on Tuesday.
In the south near Kherson, Ukrainians have "tried to regain territory," Kirby added.
"They have been defending very smartly, very nimbly, very creatively, in places that they believe are the right places to defend, and we have seen them now, in places particularly in the south near Kherson, they have tried to regain territory," Kirby said.
Here's a look at where Russian forces have occupied Ukrainian territory:
6 hr 10 min ago
Putin spokesperson refuses to rule out use of nuclear weapons if Russia faced an "existential threat"
From CNN's Luke McGee
Russian President Vladimir Putin's chief spokesperson has conceded that Russia has yet
to achieve any of its military goals in Ukraine and refused to deny that Moscow could resort to the use of nuclear weapons.
In an interview with CNN's Christiane Amanpour on Tuesday, Dmitry Peskov repeatedly refused to rule out that Russia would consider using nuclear weapons against what Moscow saw as an "existential threat." When asked under what conditions Putin would use Russia's nuclear capability, Peskov replied, "if it is an existential threat for our country, then it can be."
When asked what Putin thought he had achieved in Ukraine so far, Peskov answered, "Well, first of all, not yet. He hasn't achieved yet."
The spokesperson also claimed that the "special military operation" — the Kremlin's official euphemism for Russia's invasion in Ukraine — was "going on strictly in accordance with the plans and the purposes that were established before hand."
Read more here.5 hr 56 min ago
Ireland expecting 40,000 Ukrainian refugees by the end of April, deputy prime minister says
From CNN's Niamh Kennedy and Alex Hardie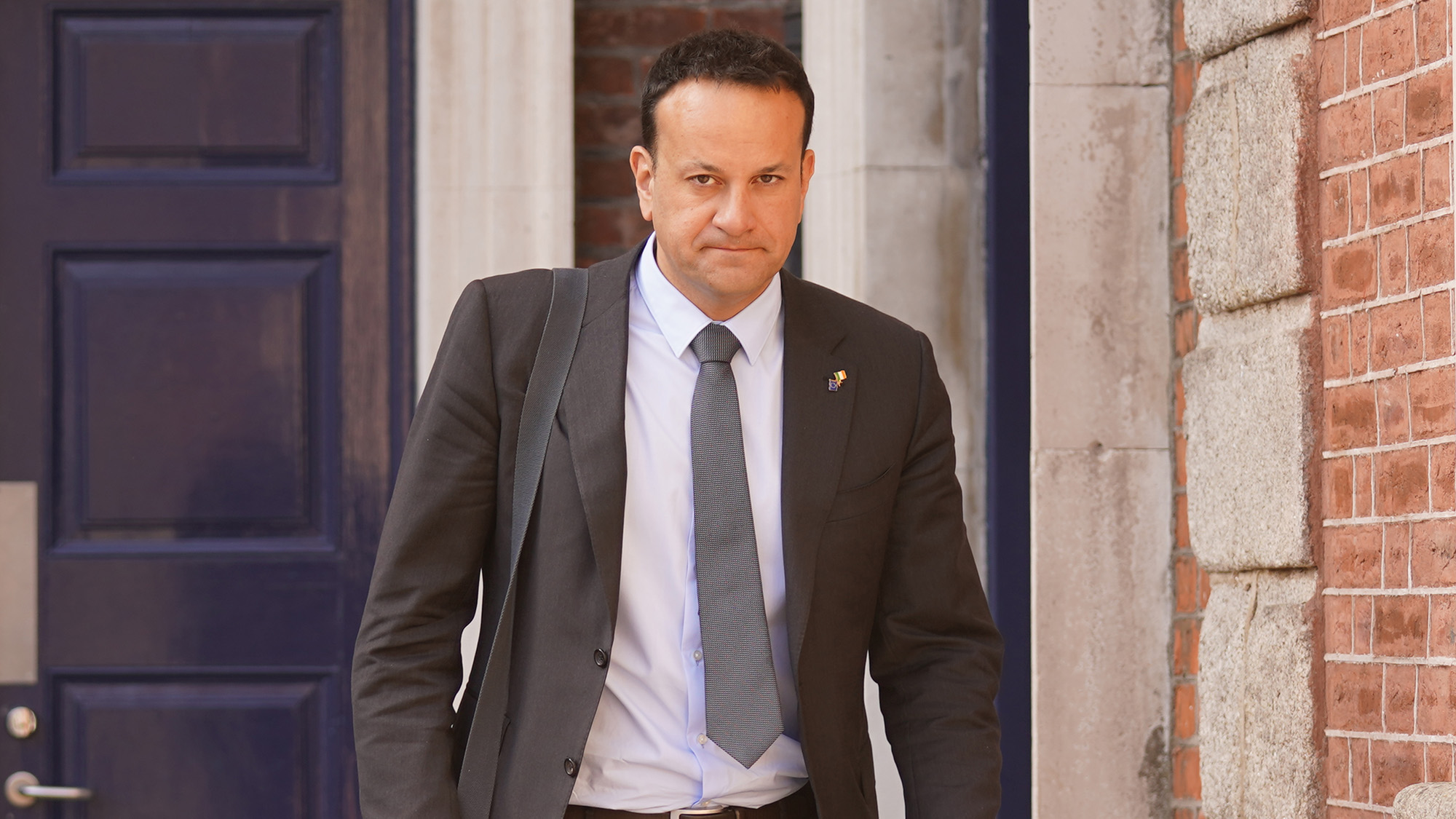 Deputy Irish Prime Minister (Tanaiste) Leo Varadkar said Tuesday that he expects 40,000 Ukrainian refugees to be in Ireland by the end of April.
While speaking in the Irish parliament, Varadkar said that as of Tuesday morning, more than 10,000 Ukrainians had arrived in the country and registered for international protection.
Varadkar said that he expects that number to rise to 20,000 by the end of March, adding that it was "reasonable to assume" that figure could hit 40,000 by the end of April.
"What we are seeing in the course of a few weeks is effectively a one percent increase in our population, only in the course of a few weeks, and that's going to have serious impacts on education, on health care, on housing, on social protection, on public finances, even on things like greenhouse gas emissions. Absolutely all our calculations change when your population increases by 1 or 2 percent in the course of a few weeks," Varadkar said.
PAID CONTENT
Recommended by7 hr 52 min ago
French carmaker Renault announces 3-day return to production in Moscow
From CNN's Xiaofei Xu and Anaëlle Jonah
French carmaker Renault resumed production at its Moscow factory on Monday. However, the return will last only three days, the group's spokesperson Rie Yamane confirmed to CNN on Tuesday.
"Renault Russia has confirmed the restart [of production] on Monday but only for three days," Yamane said. She declined to provide more details when CNN asked why the company is restarting its production for three days.
On Feb. 28, Renault halted production following Russia's invasion of Ukraine, CNN's French affiliate BFMTV reported.
Russia was a key piece in Renault's global empire before the war broke out. With 482,264 cars sold in 2021, Russia was the second most important market for Renault, ranking only behind the carmaker's home base in France in terms of sales volume, according to the group's 2021 sales results.
Renault owns major Russian car manufacturer AvtoVAZ, whose brand Lada represented nearly 21% of the Russian market in 2021. Lada Vesta and Lada Granta were the two most popular car models in Russia in 2021, according to Renault Group's 2021 financial results.
Renault's share price has dropped by more than 26% since Russia launched the invasion on February 24, according to data from the Paris stock exchange.
The French state is the biggest single shareholder of Renault, holding 15.01% of the share at the end of 2020, according to data from the group.
The French Finance Ministry declined CNN's request for a comment on Renault resuming car production in Moscow.8 hr 3 min ago
FBI says hackers scanned networks of US energy firms ahead of Biden's Russia cyberattack warning
From CNN's Sean Lyngaas
Hackers associated with Russian internet addresses have been scanning the networks of five US energy companies in a possible prelude to hacking attempts, the FBI said in a March 18 advisory to US businesses obtained by CNN.
The FBI issued the notice days before US President Joe Biden publicly warned that Kremlin-linked hackers could target US organizations as the Russian military continues to suffer heavy losses in Ukraine and as Western sanctions on the Kremlin begin to bite.
Deputy national security adviser Anne Neuberger said during Monday's White House briefing that Russia had been conducting "preparatory activity" for cyber attacks, which she said could include scanning websites and hunting for software vulnerabilities."
There are at least 18 US companies in other sectors, such as defense and financial services, that were subjected to the scanning, the FBI said.
There are no confirmed breaches related to the scanning, but the FBI advisory is the latest in a chorus of warnings from US officials to critical infrastructure operators to be on alert for potential Russian hacking. "The magnitude of Russia's cyber capacity is fairly consequential and it's coming," Biden told business executives on Monday.
The Russia-based Internet Protocol addresses, or data that identifies a computer, are "believed to be associated with cyber actors who previously conducted destructive cyber activity against foreign critical infrastructure," the FBI said in its advisory."This scanning activity has increased since the start of the Russia/Ukraine conflict, leading to a greater possibility of future intrusions," the FBI memo states.
CBS News first reported on the FBI advisory.
Read the full story here: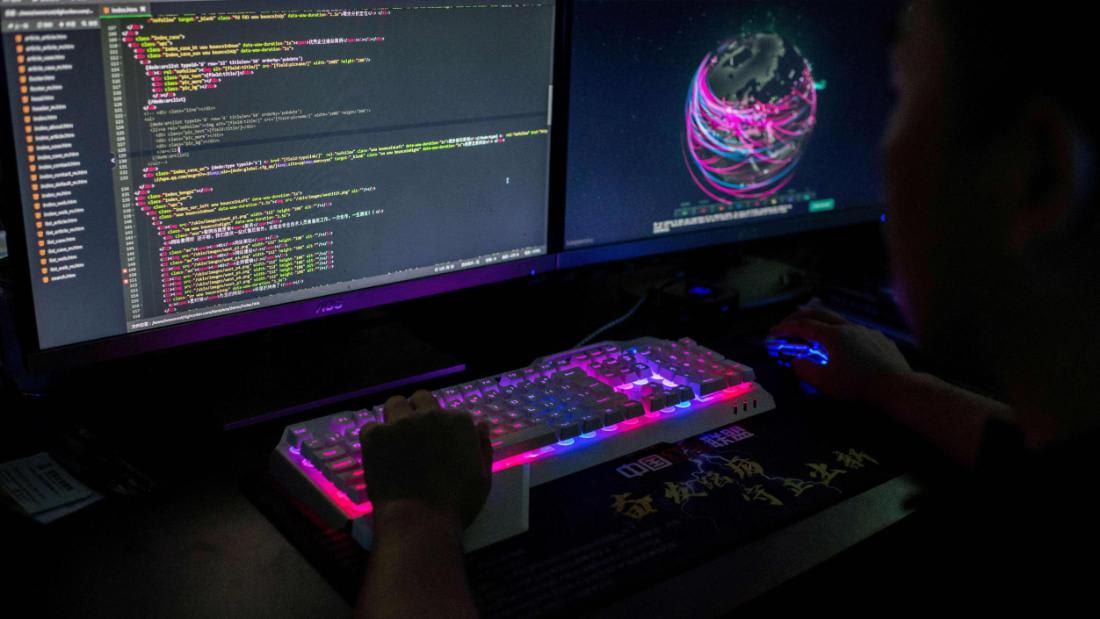 8 hr 16 min ago
Biden administration has not seen China provide weapons to Russia since Xi-Biden call
From CNN's Betsy Klein
US national security adviser Jake Sullivan said Tuesday that the administration has not seen China provide military equipment to Russia since President Joe Biden spoke with China's President Xi Jinping last Friday.
"I can't make predictions going forward. What I can tell you is we have not seen since those meetings or since the President's conversation with Xi, the provision of military equipment by China to Russia, but of course, this is something we are monitoring closely," Sullivan told reporters Tuesday.
He continued: "We will continue to monitor it. And the President made clear to President Xi the implications and consequences of any such provision of equipment and they very well understand."
Russia has requested military support and economic assistance support from China, two US officials told CNN last week. China has conveyed some openness to offering help to Russia, according to a US diplomatic cable to allies. Both Russia and Beijing have denied that there have been any such requests.
On Friday, Biden sought to dissuade Xi from assisting Russia, warning his Chinese counterpart during a 110-minute long video call of the "implications and consequences" for Beijing if it were to provide material support to Moscow.5 hr 2 min ago
US national security adviser outlines Biden's upcoming foreign trip
From CNN's DJ Judd
United States national security adviser Jake Sullivan previewed President Joe Biden's upcoming trip to Brussels and Poland, outlining the President's schedule and setting a series of priorities for the trip.
According to Sullivan, Biden will attend an emergency NATO summit in Brussels, joined by leaders of the other 29 NATO allies, before addressing the 27 leaders of the European Union at a session of the European Council. From there, Biden "will have the opportunity to coordinate on the next phase of military assistance to Ukraine," and "join our partners in imposing further sanctions on Russia and tightening the existing sanctions to crack down on evasion and to ensure robust enforcement."
The President is also expected to make a slew of new announcements, including "a joint action on enhancing European energy security and reducing Europe's dependence on Russian gas at long last," as well as "longer term adjustments to NATO force posture on the Eastern Flank." Biden will also make further commitments on human rights "to respond to the growing flow of refugees" flowing from Ukraine, Sullivan said.
In Poland, Biden "will engage with US troops who are now helping to defend NATO territory, and he will meet with experts involved in the humanitarian response," and hold a bilateral meeting with Polish President Andrzej Duda. Sullivan did not say whether the President would meet personally with refugees while traveling to Poland.
In his remarks to reporters Tuesday, the national security adviser outlined the administration's priorities while traveling to Europe, noting that Russian President Vladimir Putin "has thus far manifestly failed" in subjugating neighboring Ukraine, enhancing Russian power in the region, or degrading Western influence.
"For our part, since President Biden and the United States began warning the world of impending Russian aggression, back in November, we have clearly and consistently pursued three lines of effort," Sullivan told reporters. "First, help Ukraine defend itself by supplying weapons and military equipment. Second, impose severe and escalating economic costs on Russia through the application of unprecedented sanctions in close coordination with allies and partners in Europe, the Indo-Pacific and other parts of the world, and third, fortify NATO and the Western alliance by enhancing our force posture on the eastern flank, and making our allies more resilient against other forms of Russian aggression. We've made decisive moves on all three fronts, and President Biden's trip will involve further actions on each of these three fronts."
In a series of tweets Tuesday, Biden outlined priorities and stops for his trip.https://platform.twitter.com/embed-holdback-prod/Tweet.html?dnt=false&embedId=twitter-widget-0&features=eyJ0Zndfc2tlbGV0b25fbG9hZGluZ18xMzM5OCI6eyJidWNrZXQiOiJjdGEiLCJ2ZXJzaW9uIjpudWxsfSwidGZ3X3NwYWNlX2NhcmQiOnsiYnVja2V0Ijoib2ZmIiwidmVyc2lvbiI6bnVsbH0sInRmd19ob3Jpem9uX3R3ZWV0X2VtYmVkXzk1NTUiOnsiYnVja2V0IjoiaHRlIiwidmVyc2lvbiI6bnVsbH0sInRmd19leHBlcmltZW50c19jb29raWVfZXhwaXJhdGlvbiI6eyJidWNrZXQiOjEyMDk2MDAsInZlcnNpb24iOm51bGx9LCJ0ZndfdGVhbV9ob2xkYmFja18xMTkyOSI6eyJidWNrZXQiOiJob2xkYmFja19wcm9kIiwidmVyc2lvbiI6OH19&frame=false&hideCard=false&hideThread=false&id=1506340341309390860&lang=en&origin=https%3A%2F%2Fwww.cnn.com%2Feurope%2Flive-news%2Fukraine-russia-putin-news-03-22-22%2Findex.html&sessionId=2f1f637a5faf7dbdcaa88f888efcf45b03e75721&theme=light&widgetsVersion=2582c61%3A1645036219416&width=550px8 hr 32 min ago
At least 1 killed as Russian missile attack destroys Ukrainian train station, official says
From CNN's Khrystyna Bondarenko and Ivan Watson
A Russian missile hit and destroyed the Pavlohrad-2 train station in Pavlohrad, Dnipropetrovsk, says Valentin Reznichenko, the Regional Head of War and Civil Administration.
The strike killed one person, derailed 15 freight cars and destroyed a stretch of track, Reznichenko said. Station operations have been suspended indefinitely, he added.
Pavlohrad is an important crossroads for Ukraine's railway system. It is a railroad cargo hub and transport link to several eastern regions which are active frontlines in Russia's war with Ukraine.5 hr 25 min ago
US national security adviser says Biden will announce "a further package of sanctions" Thursday
From CNN's Betsy Klein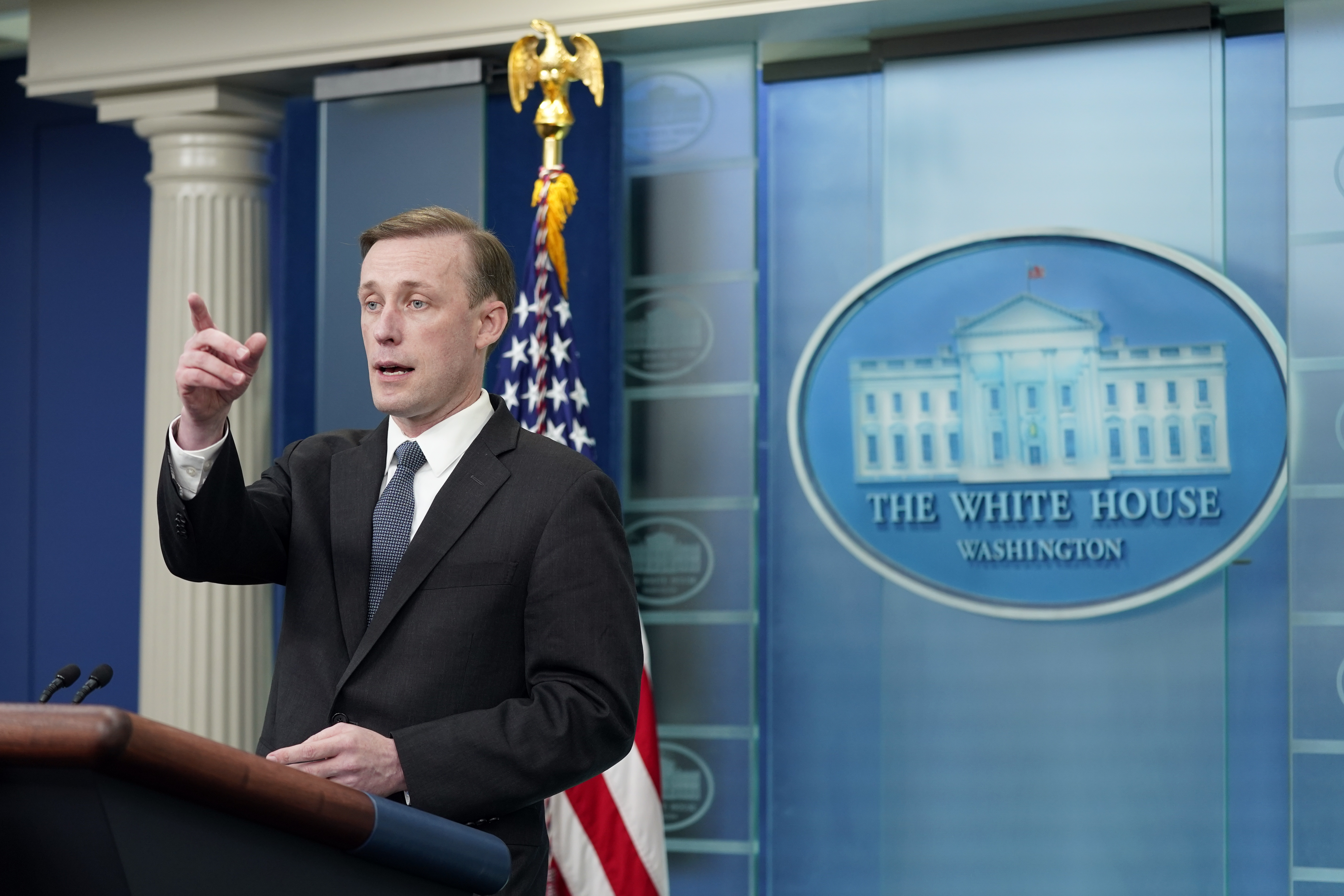 US national security adviser Jake Sullivan broadly previewed actions the United States would take in conjunction with other world leaders during US President Joe Biden's trip to Brussels, Belgium, Thursday.
"I'm not going to get ahead of an announcement, which will be rolled out in conjunction with our allies on Thursday when the President has the opportunity to speak with them at that time, a further package of sanctions," Sullivan told reporters Tuesday.
"What I will say is that one of the key elements of that announcement will focus not just on adding new sanctions, but on ensuring that there is a joint effort to crack down on evasion, on sanctions busting, on any attempt by any country to help Russia basically undermine, weaken, or get around the sanctions," he continued, calling that "an important part of this next phase."
There will be new sanctions designations and targets, Sullivan added, but "a big part of it is about effective enforcement and evasion, applying the lessons that we've learned from other circumstances where we have, in fact, imposed sanctions on countries."
Biden is set to join world leaders for an extraordinary NATO summit Thursday, as well as a meeting of the G7 and the European Council.