If he wins, Bongbong to 'prove' investors are not scared of another Marcos gov't
Kristine Joy Patag – Philstar.comMarch 21, 2022 | 1:47pm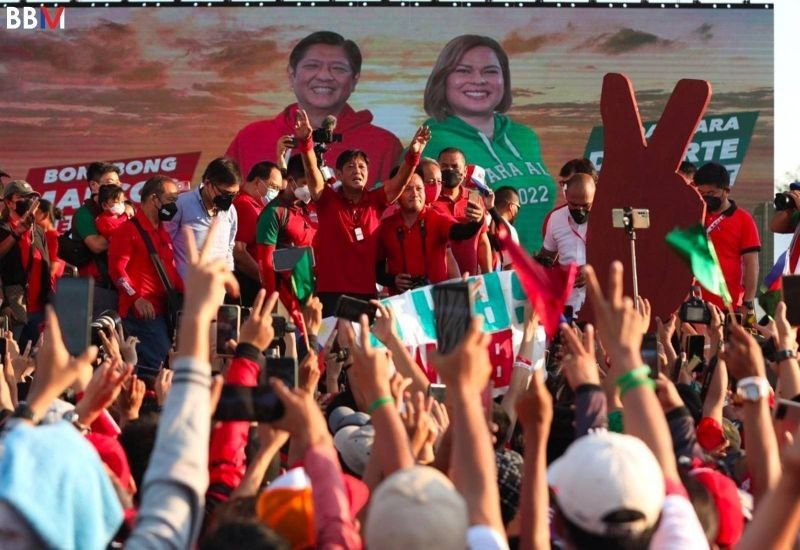 MANILA, Philippines — Presidential aspirant Ferdinand "Bongbong" Marcos Jr. is unfazed by comments that the prospect of him winning the elections is turning off foreign investors, saying he would work on earning the trust of businessmen offshore.
The survey frontrunner, whose late dictator father was ousted after pillaging the country's coffers and sinking the economy to record-lows, said it is government policy, not his surname, that would matter to investors if he is elected.
"Policies of every country, nearby states and our trade partners are important if these favor them or they are against it. That is where the government's policies come from," Marcos said in a taped interview with One PH's Kandidatalks that aired on Monday.
"It doesn't matter who is sitting, they need to show that they are trustworthy and that trade is trade," he said, adding: "We'll just have to prove them wrong if we get the opportunity and we will."
A March Bloomberg poll of 28 investors and analysts showed Vice President Leni Robredo emerged as the most qualified candidate that could facilitate economic recovery. She got a score of 106.
Marcos scored 46 in the survey, placing him at the near bottom with Sen. Manny Pacquiao, who got the lowest score of 44.
In a note released last month, Alex Holmes, Asia economist at Capital Economics, pointed out Marcos' "tax case and lack of achievements when he was a senator" — the same criticisms he faces at home.
Holmes added: "If [Marcos] is elected, it would only reinforce our view that the economy will continue to underperform over the coming years."
'Suspend excise tax'
The May elections will come at a crucial time for the economy as global headwinds from the Russia-Ukraine war threaten to derail the Philippines' nascent recovery from the pandemic. In the past weeks, oil prices have been so high that economists fear it could hit consumption, a major economic driver.
If elected, Marcos said he wants to review the Oil Price Stabilization Fund, which according to the Philippine Institute for Development Studies, is a budgetary allocation where any price change incurred by oil companies in importing crude oil is automatically absorbed and is not reflected in the selling price.
The presidential aspirant said this will "soften the blow, where the stabilization fund will give subsidy."
But without the OPSF operating, Marcos said he agrees that one of the possible solutions is suspending the excise tax—a stand he also made earlier in March amid the Russian invasion of Ukraine.
"In other words, what we are paying to buy oil, buy gasoline, buy crude oil, the government will cover part of it," he added in Filipino.
Just last week, Marcos, in a sortie in Parañaque, said he believes there should be oil subsidy to the transport sector. But he also acknowledged in a CNN Philippines report that the government stands to lose P117 billion per year if excise tax is suspended.
At the same time, Marcos said he is willing to grant tax holidays to Micro, Small, Medium Enterprises (MSMEs) to help them recover from the pandemic, which could also cost the government much-needed revenues.
Other presidential bets, however, have a proposal to fund the much-needed cash aid for inflation-hit Filipinos: Demand for the payment of the estimated P203 billion estate tax from the Marcos families.