Marcos no longer has COVID-19 symptoms, says Palace
President Ferdinand "Bongbong" Marcos Jr. no longer has any symptom of COVID-19, Malacañang said on Wednesday.© Bongbong Marcos FBMarcos wants review of education curriculum to address jobs mismatch
Marcos' lead doctor Dr. Samuel Zacate checked on the President on Wednesday morning and found that Marcos had "no cough, no fever, no nasal stuffiness, and no nasal itchiness and basically asymptomatic as of this time being."Do you speak English? Work A USA Job From Home In PhilippinesAdWork From Home Jobs | Search Ads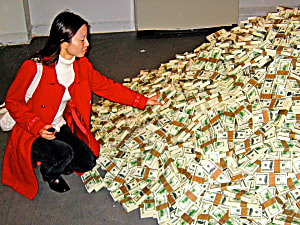 "Dr. Zacate gave the happy news that on the fifth and sixth day of his isolation, the President is now free from all symptoms of COVID-19," Press Secretary Trixie Cruz-Angeles said.
Angeles said Marcos already finished his medications and was ready to go back to his face-to-face activities and engagements.
Marcos, however, needs to complete his seven-day isolation.
"Dr. Zacate told the President that that he still needs to complete his seven-day isolation as mandated by the health department's protocol," Angeles said.
Marcos' vital signs are all normal and he has no respiratory distress, Angeles said quoting Zacate's observations.
Angeles said Marcos may be released from isolation by Friday, if there would be "no reappearance of any sign and symptoms related to COVID-19, and provided further that he has no fever for the next 24 hours."
Marcos tested positive for COVID-19 on July 8.
He presided over his second Cabinet meeting on Tuesday through teleconferencing. —NB, GMA News
This article Marcos no longer has COVID-19 symptoms, says Palace was originally published in GMA News Online.