Marcos rejects proposal to use GOCC money for Maharlika fund
President Ferdinand Marcos Jr. has rejected a proposal to use dividends coming from government-owned and controlled corporations (GOCCs) for the proposed Maharlika Investment Fund.
Speaking to reporters in Malacañang, Marcos said that it would be illegal to use GOCC funds for the MIF.
"You cannot use funds of the GOCC; pera ng gobyerno 'yun (that's government money). What will the government spend? It was a proposal. It's not something that we have adopted," he said.
The President said that the government would have to revise the charters of GOCCs if it were to tap their funds.
"I don't think that's a viable proposition, at least not for us. I know that there are other sovereign wealth funds that have been in that way. But it is not appropriate for us," he added.Play this game for 1 minute and see why everyone is addicted.Adbaseattackforce.com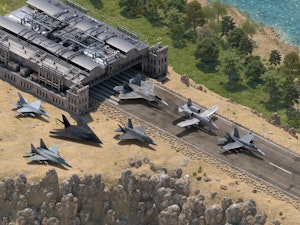 Marcos said that the idea of using GOCC money for the MIF was broached in Davos, Switzerland, but that he was "lukewarm" about it after discussing it with Finance Secretary Benjamin Diokno.
Albay First District Rep. Edcel Lagman last week said that he and three lawmakers revised the bill in December and wrote off the Bangko Sentral ng Pilipinas and the Development Bank of the Philippines as fund sources.
The House of Representatives passed House Bill 6608 or the proposed Maharlika Investment Fund Act on its third and final reading on December 15 last year. It was transmitted to the Senate on December 19.
Senate President Juan Miguel Zubiri said he expects the bill establishing the Maharlika Fund to be passed by the upper chamber on final reading after the Holy Week in March.
Meanwhile, the President allayed fears of possible money laundering, saying while private money will be involved, the funds will be used for specific projects.
"On our end, we will only deploy funds when there is a very specific project to be paid for. So money laundering just won't come into it," he said.