NBA playoffs picks, best bets: Why Celtics can take Game 2 vs. Nets, even if Kevin Durant bounces back
Lean on the favorites Wednesday; and there should be more points in Milwaukee
By Sam Quinn 2 hrs ago•2 min read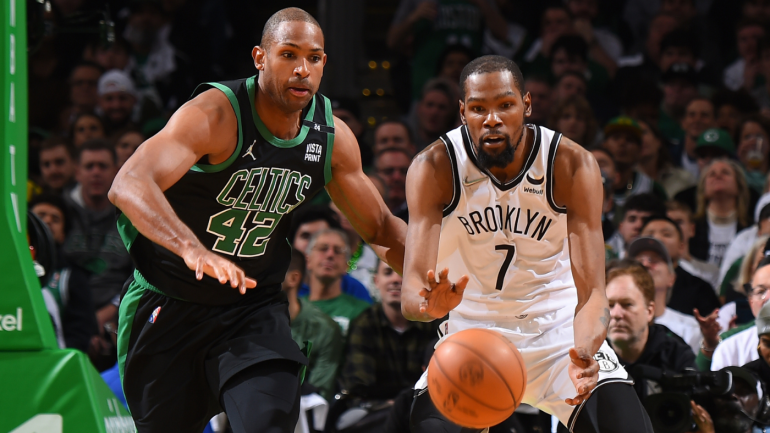 Getty Images
With the 2021-22 NBA regular season now in the books, the basketball betting market is hotter than ever. CBS Sports will be providing daily picks for the duration of the postseason. Sam Quinn will make at least one pick for every game between now and the NBA Finals. All lines courtesy of Caesars Sportsbook.
Lost in the disappointment of Kevin Durant's 9-for-24 shooting night in Game 1 were the several other unsustainable factors that led to Brooklyn's near-upset in Game 1. Kyrie Irving probably isn't going to score 39 against the Defensive Player of the Year again. Brooklyn's supporting cast probably isn't going to shoot 21 of 34 on the road again. These two teams were relatively even from behind the arc during the regular season, so it would be hard for Brooklyn to rely on shooting nearly 10 percentage points better from 3 than Boston on a game-by-game basis. Even if Durant plays his normal, excellent basketball in Game 2, there are just so many areas in which Boston can make up that difference and still win. The pick: Celtics -3.5
Featured Game|Toronto Raptors vs. Philadelphia 76ers
MoneylineSpreadTotalTOR+110+2-110o216.5-110PHI-130-2-110u216.5-110
Before the series, Philadelphia missing Matisse Thybulle for road games in Canada looked like it was going to be a major issue. Yet in the first two games of this series, Thybulle played only 29 minutes. Philly looked just fine without him in two blowouts. Toronto, on the other hand, is really struggling to work through its own injury issues. Gary Trent Jr. may be over the illness that knocked him out of Game 2, but unless Scottie Barnes is healthy, Toronto is going to have to again rely on reserves it hasn't trusted all season. With the Sixers humming, that's a recipe for yet another loss. The pick: Sixers -1.5
Featured Game|Milwaukee Bucks vs. Chicago Bulls
MoneylineSpreadTotalMIL-550-10-110o224.5-110CHI+400+10-110u224.5-110
Game 1 produced a laughable 179 points, but the conditions for offense here are ripe. The Bulls are a jump-shooting team. The Bucks happily surrender jumpers to protect the paint. The Bucks have maybe the best interior scorer in the NBA. The Bulls have no rim protection. Call me crazy, but I doubt these two teams are going to combine to shoot 22.6 percent on 3's again. I don't think three recent All-Stars in Zach LaVine, DeMar DeRozan and Nikola Vucevic will combine to go 21 of 71 again, nor do I think Milwaukee's two non-Giannis stars in Khris Middleton and Jrue Holiday shoot 10 of 29 again. The pick: Over 225
Warriors' newest death lineup doesn't have a nickname yet, but it's looking just as lethal against Nuggets
The Warriors' three-guard lineup has sent a warning shot to the rest of the league in the first two games of the series
By Colin Ward-Henninger 10 hrs ago•5 min read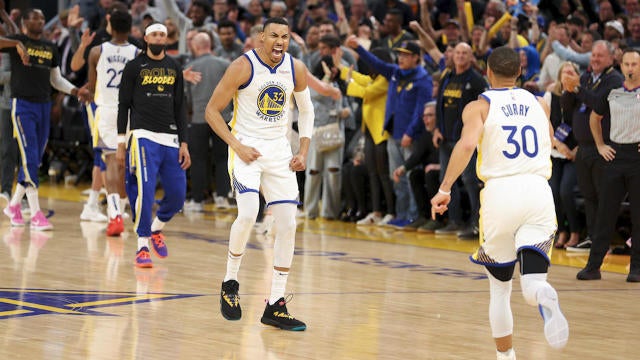 NBA Playoff Highlights: Nuggets at Warriors, Game 2Watch Now:NBA Playoff Highlights: Nuggets at Warri…(253)
SAN FRANCISCO — In Game 1 we got a glimpse. On Monday, we got the full experience.
Up until Saturday, we'd only talked hypothetically about the Golden State Warriors' latest iteration of the "death lineup" — one that consists of Draymond Green at center surrounded by fast, skilled, athletic shooters and playmakers. Due to various injuries, the unit didn't log a single minute during the regular season.
The first edition featured Harrison Barnes and Andre Iguodala. Then Kevin Durant joined the fray, making things utterly unfair. Now the lineup consists of Green, Stephen Curry, Klay Thompson, Andrew Wiggins and Jordan Poole.
They finally took the court together on Saturday, but for just five minutes. That mere taste was enough to see the potential, logging a ridiculous plus-127.3 net rating despite Curry not being at the top of his game. In Monday's 126-106 Game 2 win over the Denver Nuggets, however, the reality of what the Warriors have at their disposal truly set in.
The full unit took the court with 6:02 remaining in the second quarter with Golden State trailing 43-35. By the time the halftime whistle sounded, the Warriors led, 57-51. The new death lineup, which has yet to receive a proper nickname, launched a 22-8 run in half a quarter, and the way they did it should terrify not only the Nuggets, but whichever teams get in their way in upcoming playoff rounds.
"It's a passer's paradise for me," Green said after the Game 2 win. "You've got those three guys [Curry, Thompson and Poole] out there at the same time, for me as a passer, that's heaven. … You can't ask for anything more on the offensive end, any more options than that."
On Monday, Curry, Poole and Thompson took turns eviscerating the Denver defense with pull-up 3s, drives to the basket and back-cuts, while Green showcased his all-time elite basketball IQ and skillset on both ends. Wiggins glued the unit together by moving the ball, attacking the rim and locking down defensively.
Curry had mentioned how scary and talented the closing lineup was "on paper," but now we have two playoff games worth of evidence to show that it's the real deal.
"Technically I guess we are undersized, but you have to bring a defensive force and effort and energy, and then you can again just turn it into an advantage on the other end of the floor," Curry said of the five-man unit. "Seeing [Poole] be able to make plays in the pick-and-roll with me and Klay spaced and Draymond setting [screens] and Wiggs slashing. It checks a lot of boxes on the list of what would you want for a potent offensive lineup."
The word "potent" doesn't do Monday's performance justice. Curry was phenomenal, especially considering this was just his second game back after a month-long absence. He scored 34 points in 23 minutes off the bench and was a game-high plus-32, shimmying, screaming "I'm back" to the increasingly raucous Chase Center crowd. He's now the only NBA player in the shot clock era to score at least 30 points in 23 minutes or less during a playoff game.
Poole scored 29 points, one shy of the 30 he put up in his playoff debut on Saturday. Knowing what to expect from Thompson, Curry and Green, the real wild card has been Poole, who has basically created a second Steph Curry for teams to contend with on the court with his incredible playoff performance thus far.
"I never envisioned Jordan playing this well at the beginning of this season, even though he had a great season a year ago. I couldn't envision this," Warriors coach Steve Kerr said after the game. "But he's earned it. This guy puts the work in every single day in the gym and believes in himself, and he's got a lot of skill."
Thompson scored 21 points, Wiggins added 13 and eight rebounds, while Green typically stuffed the stat sheet with six points, six assists, three rebounds, three steals and a block. Curry, Poole and Thompson combined to shoot 13 for 28 from 3-point range — good luck beating the Warriors when that happens.
When the lineup was at work, it felt like the old days — when the Warriors were considered unfair. A cheat code. Bad for the game. If you can explain how to defend nonsense like this, start sending your resume to NBA teams.
when i saw the speed of this steph curry three i knew i wanted to time it

finger tip to finger tip — .53

imagine trying to defend this 🤯 pic.twitter.com/TlqLZ15Mdr— J. Kyle Mann (@jkylemann) April 19, 2022
Golden State toyed with Denver, a team ill-equipped to handle the onslaught because of injuries to Jamal Murray and Michael Porter Jr. Reigning MVP Nikola Jokic was frustrated equally by the referees and Green, who made his life a living hell for 28 minutes before Jokic was ejected with seven minutes left in the game after receiving his second technical foul.
OK, time for some caveats. We've still only seen this Warriors unit for a handful of minutes. Also, with Jokic and DeMarcus Cousins as their centers, the Nuggets are the perfect prey for the quickness and pull-up shooting that Curry and Poole bring to the arena. When Curry wasn't swishing 3-pointers, he was carving up the Nuggets' defense by getting into the lane and either kicking out to teammates or finishing himself.https://58a95eb6a335d4f9a9074b2e34fea0a0.safeframe.googlesyndication.com/safeframe/1-0-38/html/container.html
there's nobody like 3⃣0⃣ pic.twitter.com/4DDF9Mbou2— Golden State Warriors (@warriors) April 19, 2022
"I thought his patience was great," Green said of Curry after the game. "Once Steph came in the game, he just drove until they stopped him, and the big was kind of shaded toward me to take the pocket away, so he just kept driving it. I think that broke their defense down."
There are certainly defenses more equipped to defend Golden State's new closing lineup — the Western Conference No. 1 seed Phoenix Suns come to mind — but what we've seen in the first two games of this Denver series should serve as a warning shot to the league. Those who thought the days of being terrorized by the death lineup were a thing of the past are in for a rude awakening.
"There were back-to-back-to-back plays where it's kind of pick your poison and everybody was kind of getting involved," Curry said after the game. "It's that emotion, that feeling, that momentum we were able to create. Got the crowd into it. You could tell it was affecting them on the other side. Every timeout you look down and they're trying to figure something out. So that's playoff basketball in terms of you can get a team to have to worry about so many different things. It makes the game a little easier."https://58a95eb6a335d4f9a9074b2e34fea0a0.safeframe.googlesyndication.com/safeframe/1-0-38/html/container.html
Devin Booker injury update: Suns star likely out Games 3 and 4 vs. Pelicans with hamstring issue, per report
Booker had scored 31 points before his injury and did not return in Game 2's loss on Tuesday night
By Sam Quinn & Chris Bengel 1 hr ago•1 min read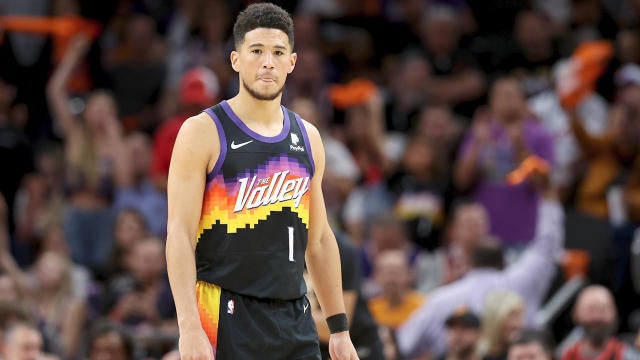 Devin Booker (Hamstring) Unlikely To Play In Games 3 And 4Watch Now:Devin Booker (Hamstring) Unlikely To Pla…(105)
Devin Booker was having yet another stellar postseason performance on Tuesday. He scored 31 points in 25 minutes, and at one point, he even dapped up a baby sitting courtside. With Phoenix in the lead against the No. 8 seeded New Orleans Pelicans, the Suns appeared to be well on their way to a 2-0 series lead.
But in the third quarter, Booker went back to the locker room with an apparent injury. Suns coach Monty Williams revealed afterward that Booker was dealing with a hamstring issue that sidelined him for most of the second half. The Suns, heavily favored at home, went on to lose Game 2 to the Pelicans, 125-114, and find themselves tied in their series up at one game apiece.
According to ESPN's Adrian Wojnarowski, Booker is unlikely to play in Games 3 and 4 of the Suns' first-round series. However, Booker's right hamstring strain is believed to be mild and he isn't being ruled out of the series yet, per Wojnarowski.
The Suns star's MRI results are still being evaluated before making an official determination.https://58a95eb6a335d4f9a9074b2e34fea0a0.safeframe.googlesyndication.com/safeframe/1-0-38/html/container.html
"We'll have more information (Wednesday)," Suns coach Monty Williams said following Game 2. "We've played without Chris (Paul) and Book before. If we have to play without Book, next man up. We've done that all year long."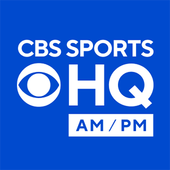 CBS Sports HQ Newsletter
We bring sports news that matters to your inbox, to help you stay informed and get a winning edge.
By submitting my email I agree to receive the "CBS Sports HQ Newsletter" and other marketing and promotional emails from CBS Sports, which may include information from our affiliates and/or partners' offers, products and services. For more information about our data practices consult our Privacy Policy
Now the series will shift to New Orleans, and while the Suns will remain favorites with or without Booker, the pressure is suddenly on Phoenix. They no longer have home-court advantage in the series, and while they had an 8-3 record in the 11 games they played without Booker before clinching the No. 1 seed, playoff games are another matter entirely. Seven of those missed games were due to a hamstring injury Booker suffered in November, and while there's no telling how serious this one is, that one kept him out for a little less than three weeks. Generating offense without your top scorer is a much taller order when teams have played you multiple times in a short span.
All the Suns can hope for now is a positive prognosis on Booker's hamstring. The hamstring can be a fickle body part when it comes to injuries, as Booker's teammate Chris Paul knows well. The Suns may be able to escape the first round without Booker, but they need him if they plan to make it back to the NBA Finals. by TaboolaSponsored LinksYou Might Also LikeWhat cryptocurrencies are gaining ground? ETOROLearn MoreThe Cost Of Hair Transplants in 2022 Might Surprise YouTRENDING | SEARCH ADSPhilippines: The Cost of A Hair Transplant May Surprise YouHAIR TRANSPLANT | SEARCH AD
Ben Simmons injury update: Nets-Celtics Game 4 reportedly a 'realistic target' for guard's Brooklyn debut
Simmons could be joining the team in the middle of the Nets' first-round playoff series
By Jasmyn Wimbish & James Herbert 6 hrs ago•2 min read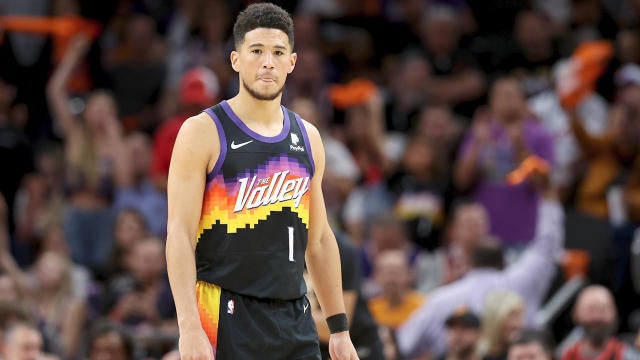 Devin Booker (Hamstring) Unlikely To Play In Games 3 And 4Watch Now:Devin Booker (Hamstring) Unlikely To Pla…(105)
Ben Simmons has yet to play this season, but the Brooklyn Nets star could make his team debut in the thick of a first-round series against the Boston Celtics. Simmons has officially been cleared for contact in practice, and he participated in some four-on-four work on Monday, according to Nets coach Steve Nash, via ESPN. Nash added that Simmons won't play in Game 2 against the Boston Celtics on Wednesday night, but was non-committal about his status for Game 3 and beyond as the team is waiting to see how he responds to increased work in practice.
On Wednesday, ESPN reported that Game 4 on Monday (April 25) is a "realistic target" for Simmons' return to the floor.
Simmons has been dealing with a back injury since getting traded to Brooklyn from Philadelphia in February, has been ramping up his workload and strengthening his legs and back over the last few weeks.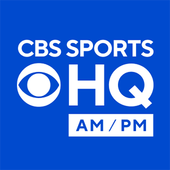 CBS Sports HQ Newsletter
We bring sports news that matters to your inbox, to help you stay informed and get a winning edge.
By submitting my email I agree to receive the "CBS Sports HQ Newsletter" and other marketing and promotional emails from CBS Sports, which may include information from our affiliates and/or partners' offers, products and services. For more information about our data practices consult our Privacy Policy
Here's what Brooklyn coach Steve Nash said about Simmons' status last week before the Nets opened their series against Boston.
"It's up to Ben's back. It's not up to me or any of us other than his back. And how we can help that resolve, great. But, you know, there's a chance Ben comes back; there's a chance he doesn't come back," Nash said. "So I think for us, we gotta focus on the group, support Ben in his journey to get back on the floor but at the same time we don't have time to lose focus on the group that's playing.
"And Ben's a franchise cornerstone, but right now it's about supporting him physically and mentally to get back on the floor and coaching the group to put its best foot forward in the first few games of the series at least. But there's no — internally we're not sitting here saying, 'Ben's returning in this series.' We'll see what happens."
Simmons demanded a trade from the Philadelphia 76ers after an embarrassing postseason loss to the Atlanta Hawks a year ago. He got his wish in a deadline blockbuster for James Harden, but still has not taken the floor as a member of the Nets. He recently received an epidural to help with the back pain he has been dealing with, and has been rehabbing ever since.
If Simmons does return at some point in the series against the Celtics (Boston took Game 1 on Sunday in dramatic fashion), it will be interesting to see how much of a factor he can be having not played since last June. If he's able to step in and return to his All-Defensive ways and provide necessary help in trying to contain Jayson Tatum and Jalen Brown, then he could significantly help the Nets.
"We all know what type of player Ben is," Nets star Kevin Durant said Thursday. "You can put together scenarios in your mind on your own on what it would look like, but I'm not going to go there because we're just taking it a game at a time."
However, his defense has never been the problem. The criticism around Simmons has always focused on his offensive game, and he'll need to prove that he's made strides in that area in not being passive in taking open looks if he wants to show that he can be just as valuable on that end of the floor.
With progress toward a potential return, it sounds like Brooklyn is closer than ever to getting the centerpiece of the Harden deal back in the fold.
Luka Doncic injury update: Mavericks optimistic star point guard will make return in Game 3 or 4, per report
Doncic, who missed the first two games with a calf strain, is questionable for Game 3
By Sam Quinn 2 hrs ago•1 min read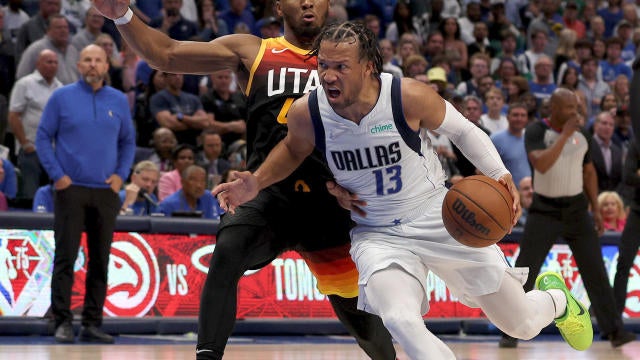 Game 2 Recap: Mavericks Edge Jazz 110-104, Tie Series 1-1Watch Now:Game 2 Recap: Mavericks Edge Jazz 110-10…(263)
Luka Doncic has missed the first two games of the Dallas Mavericks' first-round series against the Utah Jazz with a calf strain, but according to Shams Charania, there is optimism that he will be able to return for either Game 3 or 4 in Salt Lake City. Doncic's calf strain is reportedly improving and workouts over the next few days could determine when he is able to return to the floor.
The team is officially listing Doncic as questionable for Game 3.
Doncic initially suffered the injury in the regular-season finale against the San Antonio Spurs. The Mavericks star was initially supposed to miss that game due to an automatic suspension triggered by his technical foul count, but when that technical foul was rescinded by the league, he wound up playing. It cost him the first two games of this series due to that calf strain.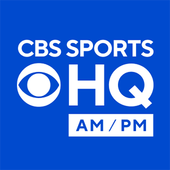 CBS Sports HQ Newsletter
We bring sports news that matters to your inbox, to help you stay informed and get a winning edge.
By submitting my email I agree to receive the "CBS Sports HQ Newsletter" and other marketing and promotional emails from CBS Sports, which may include information from our affiliates and/or partners' offers, products and services. For more information about our data practices consult our Privacy Policy
Fortunately for Doncic, the Mavericks have been able to hold down the fort without him thus far in the series. They put up a valiant fight in Game 1 before falling just short, but managed to tie the series at 1-1 by defeating the Jazz on Monday. Jalen Brunson led the way with a career-best 41 points. The Mavericks made 22 3-pointers in the winning effort, and now, the pressure is squarely on Utah to respond.
The Jazz had a golden opportunity to take control of this series on the road with Doncic out. They failed to do so for many of the same reasons they failed to knock off the Los Angeles Clippers without Kawhi Leonard a year ago. Their perimeter defense failed to contain dribble penetration, and against five-out lineups, that forced Rudy Gobert to either surrender easy driving lanes or sacrifice open 3-pointers.https://58a95eb6a335d4f9a9074b2e34fea0a0.safeframe.googlesyndication.com/safeframe/1-0-38/html/container.html
Things aren't going to get any easier defensively for Utah with Doncic returning. They may have home-court advantage in the series after splitting the first two games in Dallas, but if the Jazz struggled to contain the injured Mavericks, they're going to have to step up big time if they plan to hold off an MVP candidate like Doncic.
Jerry West demands retraction for portrayal in HBO's 'Winning Time' series about 1980s 'Showtime' Lakers
Jason Clarke's portrayal of Jerry West has been very controversial
By Sam Quinn 10 hrs ago•2 min read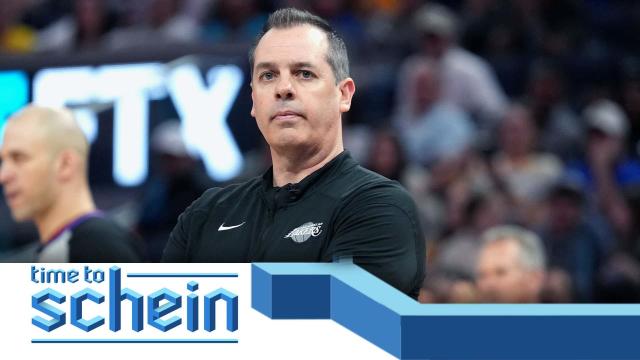 Time to Schein: The Lakers' Search for Head Coach Will Be InterestingWatch Now:Time to Schein: The Lakers' Search for H…(116)
Los Angeles Lakers legend and current Los Angeles Clippers consultant Jerry West has demanded a retraction and an apology from HBO due to his portrayal in the series "Winning Time: The Rise of the Lakers Dynasty," according to ESPN. West's attorney sent a letter to HBO and producer Adam McKay arguing that the show portrayed him as an "out-of-control, intoxicated rage-a-holic."
"The portrayal of NBA icon and L.A. Lakers legend Jerry West in 'Winning Time' is fiction pretending to be fact — a deliberately false characterization that has caused great distress to Jerry and his family," said Skip Miller, an attorney representing West. "Contrary to the baseless portrayal in the HBO series, Jerry had nothing but love for and harmony with the Lakers organization, and in particular owner Dr. Jerry Buss, during an era in which he assembled one of the greatest teams in NBA history.
"Jerry West was an integral part of the Lakers and NBA's success. It is a travesty that HBO has knowingly demeaned him for shock value and the pursuit of ratings. As an act of common decency, HBO and the producers owe Jerry a public apology and at the very least should retract their baseless and defamatory portrayal of him."
In the series, which is based off Jeff Pearlman's book "Showtime: Magic, Kareem, Riley, and the Los Angeles Lakers Dynasty," West vehemently argued against the selection of Magic Johnson, threw his Finals MVP trophy through a window and attempted to replace interim head coach Paul Westhead with former teammate Elgin Baylor in the middle of a road trip. As the series thus far has taken place exclusively during the 1979-80 season, it has not yet covered West's historic tenure as the team's general manager, which began before the 1982-83 season and lasted until 2002. HBO did not immediately comment on West's letter.https://58a95eb6a335d4f9a9074b2e34fea0a0.safeframe.googlesyndication.com/safeframe/1-0-38/html/container.html
West left the Lakers to take over the Memphis Grizzlies in 2002, and has since gone on to work for the Clippers and Golden State Warriors. At least publicly, his relationship with the Lakers has been somewhat frosty ever since. Last spring, he said that he was offended when owner Jeanie Buss left him off of her list of top-five Lakers ever. Earlier this season, West revealed that the team had revoked his lifetime season-tickets. In 2007, Kobe Bryant publicly asked the Lakers to bring West back with full authority over basketball decisions. They declined to do so.