PBA: NLEX stuns Ginebra, extends semis series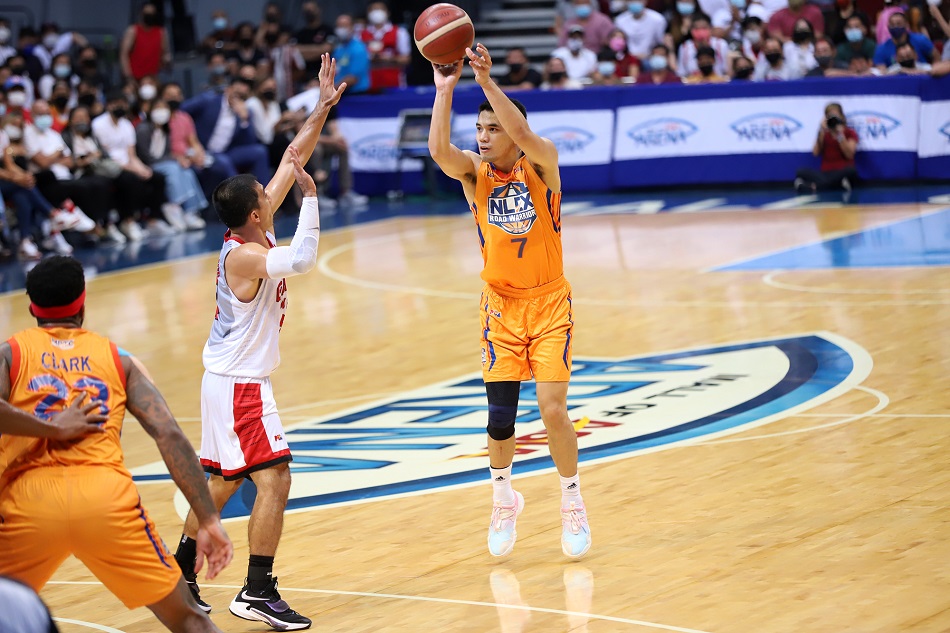 MANILA (UPDATE) – Pouncing on uncharacteristic errors by their opponents, the NLEX Road Warriors pulled out an 86-85 triumph against Barangay Ginebra in Game 3 of their semifinals series, Sunday at the Mall of Asia Arena.
With the result, the Road Warriors are still alive in the 2021 PBA Governors' Cup. They lost the first two games of the best-of-five series before finally breaking through in Game 3 to avert a sweep.
Import Cameron Clark had 21 points, including the go-ahead layup off a costly turnover by Ginebra point guard LA Tenorio with just 7.3 seconds to play. He also had 17 rebounds, five steals, and four assists.
Kevin Alas had 15 points off the bench, while Justin Chua and Raul Soyud combined for 24 points. Philip Paniamogan, given more playing time after an injury suffered by rookie Matt Nieto, scored all nine of his points in the crucial third quarter.
"We earned this win. We earned our breaks. Despite bad calls, despite not getting the breaks, I guess gusto ring manalo. It's the effort and the commitment to win this game. 'Wag lang kaming mapahiya na na-sweep kami ng Ginebra," NLEX coach Yeng Guiao said afterward.
The Gin Kings looked as though they would break the game open in the third quarter, where they led by as much as 12 points. But NLEX buckled down defensively while Paniamogan found his rhythm from beyond the arc, nailing three three-pointers that brought the Road Warriors back into contention.
They trailed by just three points entering the final period, 62-59, and then scored 11 unanswered points at the start of the fourth to surge to a 70-62 lead. Arvin Tolentino conspired with Justin Brownlee to end the silence for the Gin Kings, and Brownlee's jumper knotted the count at 72 with 6:33 left.
It was a see-saw battle from there, though NLEX appeared to have gained momentum when Alas drilled a three-pointer for an 81-78 count with three minutes to go. Brownlee, as he has done time and again, nailed the clutch shots for Ginebra, including a baseline jumper for an 83-all deadlock with just 36 seconds to go.
Ginebra got a big stop when they forced Chua to a missed jumper in the next possession, with Tolentino securing the rebound. But Tenorio, their veteran point guard, fired a pass towards Brownlee that was easily intercepted by Clark. The NLEX import converted a reverse layup while being fouled, and sank the bonus free throw for an 86-83 advantage.
With no timeouts left, the Gin Kings had to go the length of the floor, and the Road Warriors gave up an open layup to Tenorio before celebrating their breakthrough win.
"Sabi ko lang sa mga players namin, let's just save ourselves the embarrassment of being swept. Siguro, isang panalo, hindi na tayo masyadong nakakahiya," said Guiao.
"Pero sabi ko rin, pagka nanalo tayo, baka mag-iba 'yung complexion ng series, magka-chance ulit tayo. And they proved that we can beat Ginebra," he added.
Brownlee finished with 27 points, 12 rebounds, and five steals for the Gin Kings, while Christian Standhardinger had 16 points and 16 boards. Scottie Thompson shot just 4-of-13 from the field for 13 points, eight assists, and three rebounds, while also committing six turnovers.
Tenorio had 10 points and nine assists along with four turnovers — including the miscue that wound up costing Ginebra the game.
Game 4 of the series is on Wednesday.
The Scores:
NLEX 86 – Clark 21, Alas 15, Chua 13, Soyud 11, Paniamogan 9, Rosales 7, Miranda 4, Trollano 4, Semerad 2, Nieto 0
GINEBRA 85 – Brownlee 27, Standhardinger 16, Thompson 13, Tenorio 10, Tolentino 9, Devance 6, Caperal 2, Chan 2, Pinto 0,
QUARTERS: 16-19, 36-44, 59-62, 86-85.