Presidential bets vow to make rights body stronger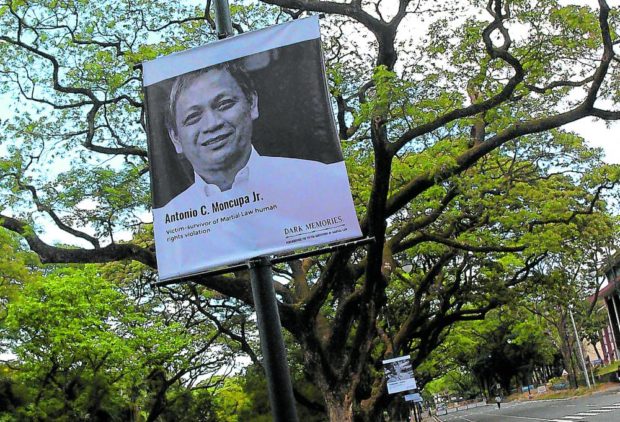 MANILA, Philippines — After a full presidential term — the entirety of President Rodrigo Duterte's administration — of being alternately disregarded and attacked, the Commission on Human Rights (CHR) may get the priority it deserves in government, if any among the nine candidates present in Sunday's presidential debate is elected and fulfills their unanimous promise to strengthen the commission.
On Monday, lawyer Jacqueline de Guia, CHR spokesperson, said the commission welcomed the candidates' pledge to help it fulfill its mandate of protecting human rights.
She expressed the hope that their promise would "translate into a commitment that respect for human rights will be an important facet of future actions, policies and overall governance" of the next administration.
"For the past years, we were operating on a limited budget and personnel—not to mention gaps in cooperation—yet we continue[d] to fulfill our mandate to the best of our abilities," De Guia told the Inquirer when reached for comment.
"We hope that these statements of support affirm the importance of upholding human rights and dignity for all," she added.
At Sunday's debate hosted by the Commission on Elections, the candidates agreed to increase the CHR's budget, which was once threatened by a vicious 2017 campaign at the House of Representatives to slash it down to P1,000, in response to the agency's criticism and monitoring of the drug war.
Then Speaker Pantaleon Alvarez also threatened to completely defund the CHR, claiming that it "[did] not do its job."
Mr. Duterte vetoed in January the establishment of the Human Rights Institute from the CHR's 2022 budget, citing the lack of a specific appropriation for that purpose.
Sen. Panfilo Lacson, who is one of the foremost champions of the CHR and who lobbied for a P678-million budget for the agency, said raising that budget would allow the commission to more effectively carry out its mandate to uphold human rights under the 1987 Constitution.
Manila Mayor Francisco "Isko Moreno" Domagoso said that, if elected president, he would make sure to give the commission "ample funding" so it can continue its work in investigating human rights abuses, while it also promotes respect for other fundamental rights to food, water, decent housing and quality of life.
Vice President Leni Robredo said this might be the reason why people had a poor understanding of human rights, because they think it was "malayo sa bituka" (far from the gut).