Total COVID-19 deaths top 38,000; DOH logs 12,805 new infections
Job Manahan, ABS-CBN News
Posted at Sep 29 2021 04:35 PM | Updated as of Sep 29 2021 07:01 PM
DOH releases bulletin despite 7 p.m. reminder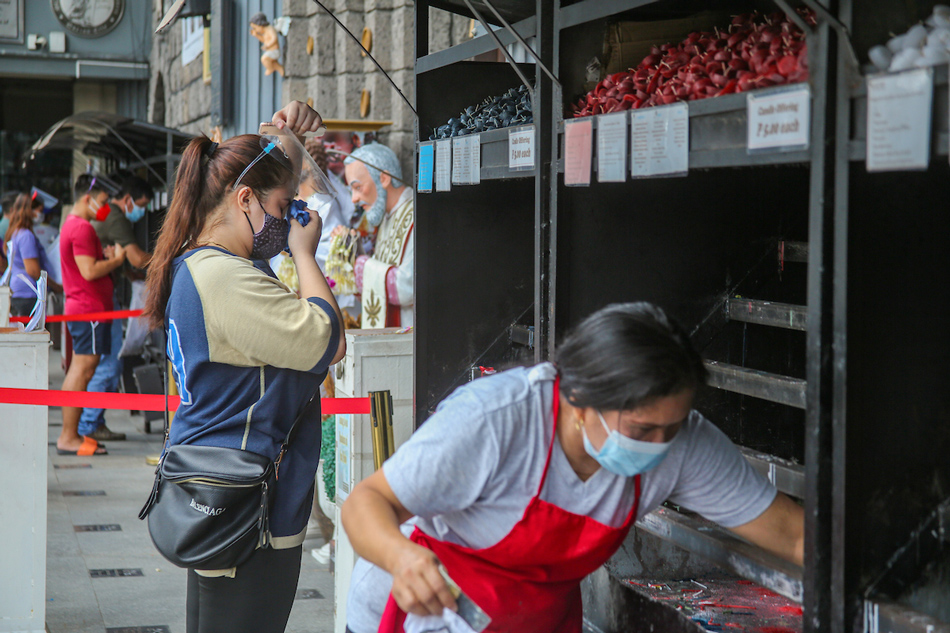 MANILA (UPDATED) – The Philippines' COVID-19 death toll breached the 38,000-mark on Wednesday, after the health department confirmed 186 new fatalities.
Total deaths due to the coronavirus climbed to 38,164, accounting for 1.51 percent of the country's overall recorded infections, based on the latest bulletin.
The DOH also listed 12,805 more COVID-19 cases, raising the total to 2,535,732. 
According to the Department of Health (DOH), the relatively fewer cases logged for the day could be attributed to the fewer laboratory results last Monday.
"Testing output last September 27 is only 51,377 compared to the 70,134 average daily testing output for the last 7 days," a note from the agency read.
Active cases stood at 132,339, or 5.2 percent of the cumulative total.
Positivity rate is 22.9 percent, based on the results of 51,327 individuals tested on Monday.
There were also 12,236 new recoveries, pushing the total to 2,365,229.
One laboratory failed to submit data on time. 
A total of 120 cases first classified as recoveries turned out to be fatalities after the DOH's final validation.
Meanwhile, 38 duplicates have been excluded from the running tally, 27 of which are recoveries.
The agency earlier announced that COVID-19 bulletins will be released at 7 p.m. starting Wednesday, just until the issue with their data collating system COVIDKaya gets fixed.
Despite the announcement, however, the DOH still released a bulletin for the day at 4 p.m.
The DOH announced 292 new deaths earlier in the day, in a separate advisory meant to augment the backlogs due to the technical issue.
PH 'WORST' PLACE TO BE AMID PANDEMIC
Based on the latest bulletin, 75 percent of intensive care unit (ICU) beds in Metro Manila are currently used up, while 74 percent are still being used nationwide.
Ward beds in the capital region, meanwhile, are 64 percent occupied, while this is 67 percent nationwide.
The country also fell to the bottom of Bloomberg's COVID Resilience Ranking this month, making it the worst place to be during the pandemic among 53 countries.
The Bloomberg report, published earlier in the day, described the country's pandemic situation as a "perfect storm" as it battles the transmission of the more virulent Delta variant.
This developed "at the same time as it works with an inadequate testing regime and sees disruptions to its economy and people's livelihoods as the pandemic continues to rage," Bloomberg said.
Earlier in the day, the health department said it seeks to expand the country's vaccination drive to teens aged 12 to 17 years old by Oct. 15, as authorities raced to protect more people against more infectious coronavirus variants.
At least 20.8 million of the country's 109 million people have been fully vaccinated so far, while over 23.9 million are partially immunized from the disease, government data showed.